Costing nearly two third of an entry level Jaguar XE and almost 70 percent pricer than the cheapest car in the United States, the Adult's Jaguar XK120 Mini Roadster is certainly a luxury to have just like its real-life counterpart. And at 1:5 scale, this is the kiddie ride for grown ups, which means, it can only accommodate a person and 50 percent or more (if you are taller) of your body will be completely exposed to the elements, and the tiny replica windscreen is not going to stop bugs from hitting your face at 38 miles an hour. It is a roadster, so I guess that's ok, but still, having more than half of your body exposed is a lot (hence a kiddie ride which we can't stop saying).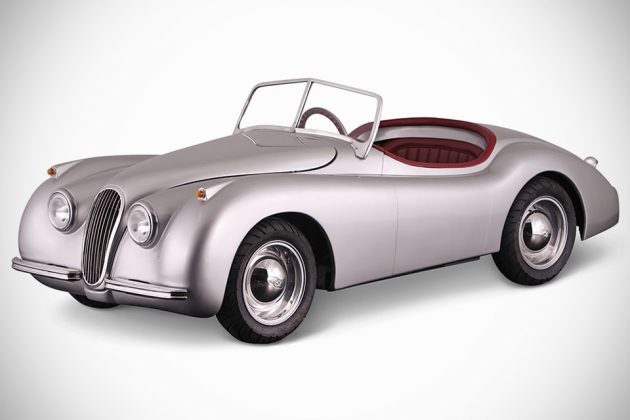 But keep reminding yourself that this is a kiddie ride for adults and it should be treated as such, which means, regular roads, let alone highways, are a no-go, but as a consolation, you could get all the exhilaration of putting pedal-to-metal all you want without worrying about tickets and pushing its 110cc four-stroke air-cooled motor to its limit in your vineyard or something of sort. There's no stick shift for you to mess with; instead, for your convenience, it gets a three-speed automatic gearbox. The Adult's Jaguar XK120 Mini Roadster, as the name suggests, is essentially a scaled replica of the iconic XK120 first introduced at the London Motor Show in 1948 and it boasts tons of details faithful to the original, including sweeping rounded fenders, long hood, and tapered grilled.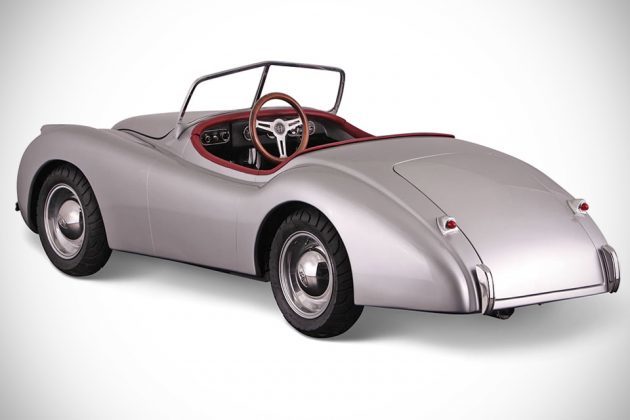 Other noteworthy mentions include an aerodynamic aluminum "bullet" hull (not that it matters, right?), a power coated steel box chassis, wishbone suspension, gas shocks, Brembo disc brakes, 10-inch aluminum wheels wrapped in rubber tires, functional hood, functional trunk with spare wheel and tire, and an interior that is no less luxurious then its bigger brother, complete with wood-rimmed aluminum steering wheel and dashboard in a padded leather aircraft-style cockpit. And the price? A cool $20,000. Now, make sure you keep the keys away from your young ones cos' this is one heck of an expensive kiddie ride you don't want junior to be driving.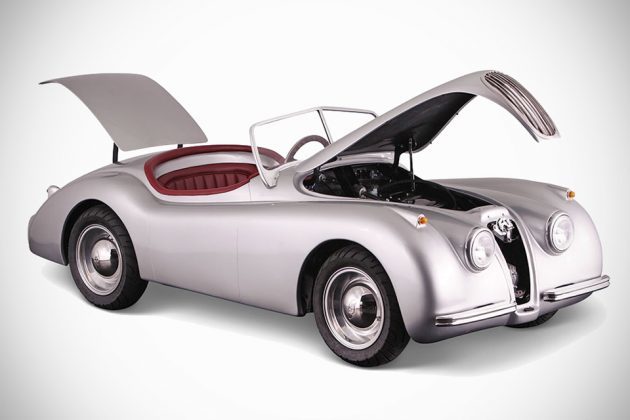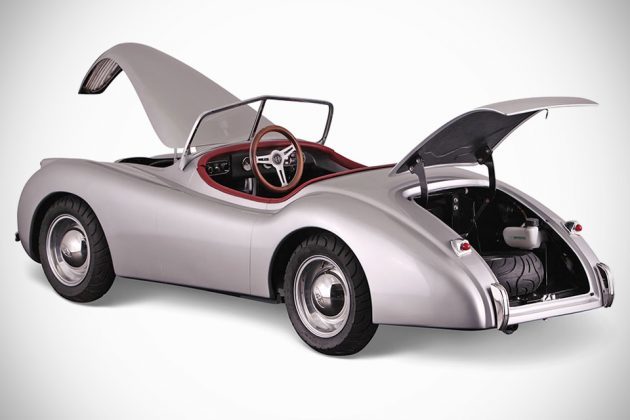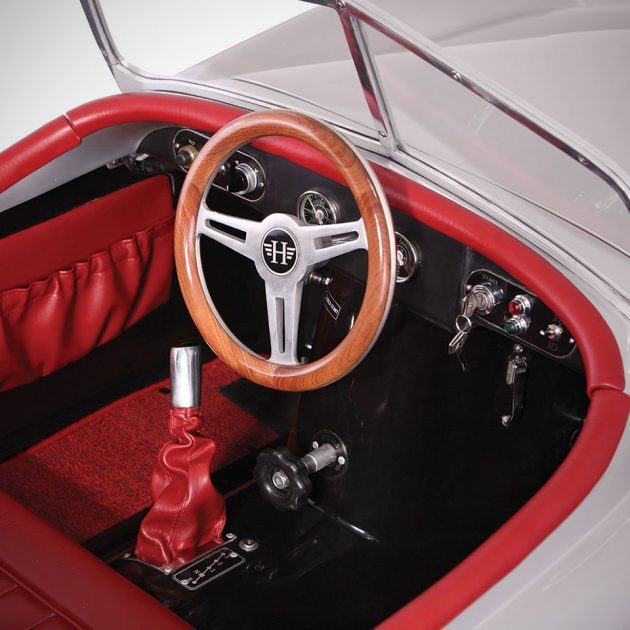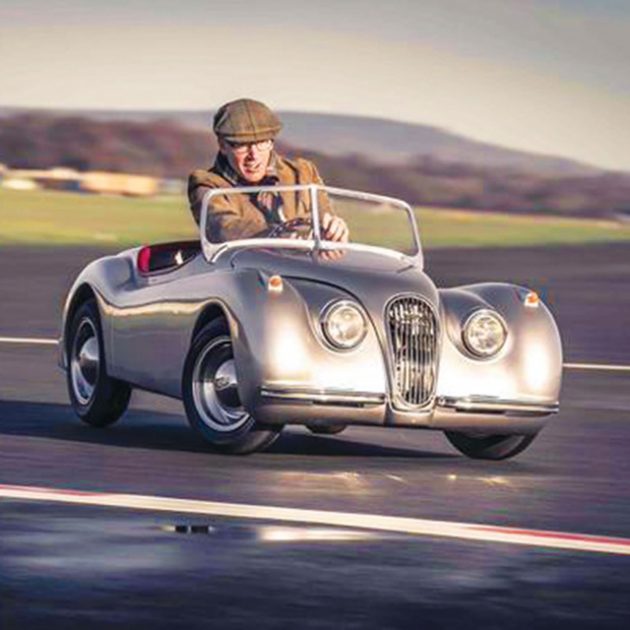 Images via Hammacher Schlemmer