As of now, a music player like iPod or smartphone and a pair of headphones pretty much addresses the need for on-the-go music for most people. But there is a California startup called Aivvy who has a different approach to on-the-go music. Their first product, Aivvy Q is a pair of smart wireless headphones that is a music player by itself. However, is not just some audio cans packed with a MP3 player; it is a pair of cans with Pandora-like music streaming service built into it and can do so even without being connected to the Internet. Sounds like an impossibility? Apparently, not. In fact, it is so real that the company even welcome you to drop by at their office in the GSVlabs coworking space in Redwood City, California to have a go with their handmade working prototypes. It is nice to know that a product being crowdfunded has something to show and touch.
Anywho, the backbone of the headphones is the company's own streaming service known as Aivvy Cloud which promised to deliver CD or higher quality tunes at 320 Kbps and up to a bit rate that will most certainly make you ditch CDs once and for all. Like any music streaming services, Aivvy Cloud learns your music likes and preferences. Instead of an app, a tap on the earcup marks your likes and a simple swiping gesture lets you skip the tracks. Using the company's Music Cortex technology, Aivvy not only learns your music preferences through actions, but also note the location and the time the song is favorited. While it may seem like a music streaming service disguised as a pair of headphones, the service is only usable with the company's hardware, well, at least for now it is. But we won't be surprised if Aivvy eventually becomes a Pandora-like service, which is what it really is.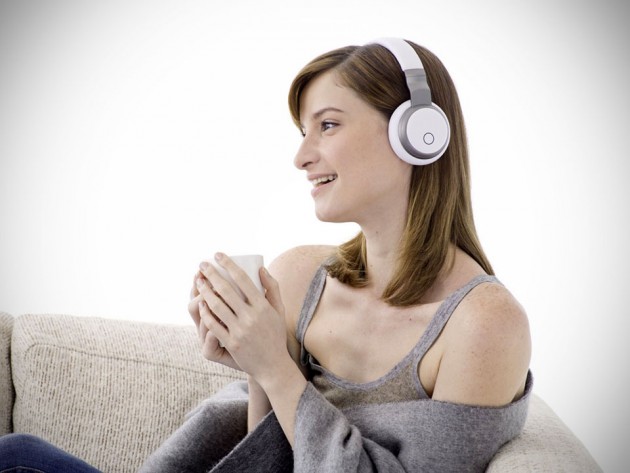 The audio cans itself is both Bluetooth and WiFi enabled, the Bluetooth there is mainly for setup and control. Built-in sensor detects when you put on the headphones and start spinning the tunes and stops when you remove it. There will an app, but it is more for checking on what's playing now and for setting up the whole experience. As said, it needs no Internet connection to get the music to you, which is made possible by caching the 'liked' and recommended songs into the onboard 32GB storage. Caching happens automatically whenever the device is being charged and connected to your home WiFi. You can also choose to load your collection of tracks via USB, but with the auto caching going on, we think storage space might be a premium. Additionally, the headphones can also be used as a regular headphones by hooking it up to an external source via the included audio cable.
A few other worthy mentions include dual-mode adaptive noise cancellation, 40mm drivers, ultra low power audio SoC, 5-band user-customizable equalizer, a built-in battery offering up to 40 hours of continuous playback per charge and finally, a premium construction with materials like aluminum and leather, along with the usual fabric and plastic bits. While the headphones seem to address the needs of modern music lovers, it is not without a catch: the streaming service is subscription-based, which is valid for a year with the purchase of the $249 headphones on Kickstarter, after which, if wish to continue, you will need to shell out some money. However, price of the subscription has not been nailed down yet. Keep going for a product video to learn more.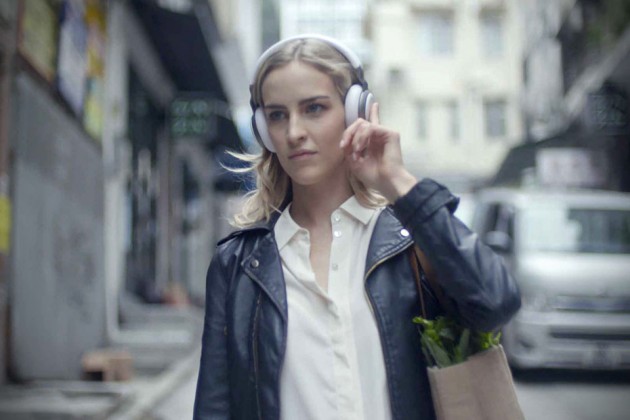 submitted via TIP US page.