If smartwatch is still a thing, then Android Wear is probably the best thing to happen to smartwatches. And if you do swear by Android Wear, well, the good news is, Android Wear 2.0 is finally here, promising to offer you "more informative watch faces, better workouts, new ways to use apps, more ways to stay in touch and on-the-go help from Google Assistant." With the launch of Android Wear 2.0, Google also announced its partnership with LG to develop first Android Wear 2.0 watches, LG Watch Sport and LG Watch Style smartwatches.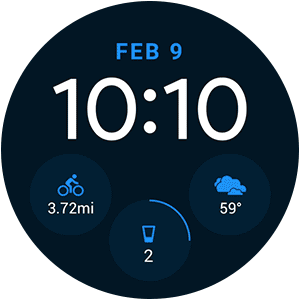 So, what can these Android Wear 2.0 smartwatches do? Well, it now comes with Google Assistant as noted earlier and with it, you can, say for example, reply to a text, set a reminder, or even ask for directions, simply by holding the power button or saying "OK Google." Now, that, my friends, is a tech that sci-fi movies have been predicting and so, I guess you could say the future is finally here (in this aspect, that is). In addition to the "traditional" handwriting or swipe on a keyboard to respond to text message, you can also select a response generated by Smart Reply – courtesy of Google's ready-for-world-domination machine learning technology.
On the spec-sheet, both LG Watch Sport and LG Watch Style are powered by Qualcomm Snapdragon Wear 2100 processor, but the Sport gets a boast with 4G LTE connectivity – the first Android Wear smartwatch to do so – that would pretty much qualifies it as a wrist-worn phone. Sport also gets the love from Android Pay, allowing you to pay with tap on your wrist. From the press release, it is obvious Sport is geared towards men while Style is targeted at ladies, and that is kind of sexist, if you ask me. I mean, who is to say that fair ladies won't make payment with Android Pay, or chatter via their wrist? This also means ladies who desires Android Pay or 4G LTE will have to settle for a tad clunkier 45mm smart timepiece that has obvious 'manly' aesthetics and that does not quite make it a watch to wear with your lovely evening gown, does it? Hell, no.
LG Watch Sport and LG Watch Style will be available as soon as February 10, 2017 (in Stateside). Yes. That soon. A rare occurrence, I must say. Though so, prices are yet to be announced. Following the U.S., folks in EU and Asia will also be able to acquire these smartwatches via Google Store, as well as select retail stores in the later part of February. Anyways, if you are keen, keep going for a side-by-side comparison of the specs of both watches.
LG Watch Sport
LG Watch Style
OS
Google Android Wear 2.0
Google Android Wear 2.0
Chipset
Qualcomm Snapdragon Wear 2100
featuring 4G LTE
Qualcomm Snapdragon Wear 2100
Display
1.38-inch P-OLED Circular Display
480 x 480, 348ppi
Corning Gorilla Glass 3
1.2-inch P-OLED Circular Display
360 x 360, 299ppi
Memory
4GB eMMC/768MB LPDDR3
4GB eMMC/512MB LPDDR3
Network
4G LTE/3G
-
Battery
430mAh with Wireless Charging
240mAh with Wireless Charging
Connectivity
Wi-Fi 802.11 b/g/n
Bluetooth 4.2 LE
NFC
Wi-Fi 802.11 b/g/n
Bluetooth 4.2 LE
Sensors
6-Axis (Accelerometer/Gyro)
Barometer
Photoplethysmogram (PPG)
Ambient Light Sensor
6-Axis (Accelerometer/Gyro)
Ambient Light Sensor
Positioning
GPS
-
Size
45.4 x 51.21 x 14.2 mm
42.3 x 45.7 x 10.79 mm
Color
Titanium, Dark Blue
Silver, Titanium, Rose Gold
Other
IP68, Speaker, Microphone
IP67, Microphone
Images courtesy of Google/LG Electronics.