After much anticipation, the Apple Watch is finally official and it will go on sale starting April 24 in nine countries, including Australia, Canada, China, France, Germany, Hong Kong, Japan, the U.K. and the U.S. Pre-order will kick off on April 10, 2015, but for those who are on the fence, the watch will be available for preview, try-on by appointment at Apple's retail stores. It will be offered in two sizes, 38mm and 42mm, and in three styles: Apple Watch Sport which is priced at $349 and $399, Apple Watch goes for between $549 and $1,099, and Apple Watch Edition. The latter will be available in choice of custom rose or yellow 18-karat gold alloys with prices starting at (a whopping) $10,000 (!?). Ouch. That's gonna hurt, but still a far cry from Swiss watch designer Yvan Arpa's planned diamond-encrusted version which will command a cool 65 grand.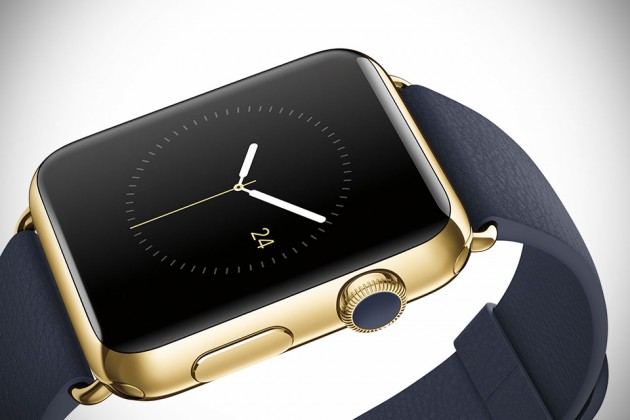 Apart from he confirmed designs, pricing and availability, there is really nothing you don't already know about Apple's first smartwatch. But just for recap sake, here are what you can expect: first and foremost, it features the innovative Digital Crown, where the crown provides you a way to scroll, zoom and navigate without your finger obstructing the relatively tiny display. Speaking of display, it boasts a Retina display with Force Touch, which is capable of sensing the difference between a tap and a press, thereby providing you with "quick and easy access to relevant controls." There is also the all-new Taptic Engine, which is essentially a vibrator of sort, that can discreetly tap on your wrist whenever the watch gets a notification.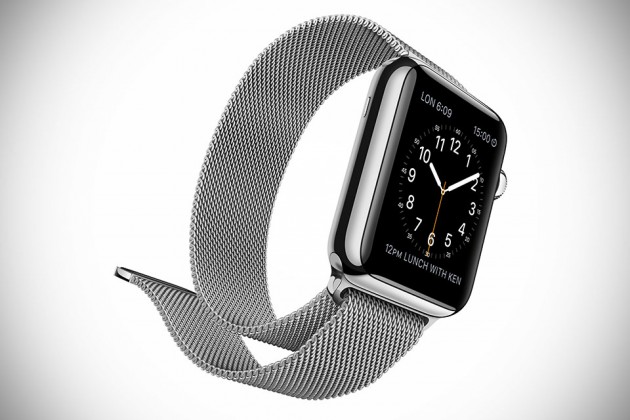 Clock function-wise, it touts time keeping accuracy to within 50 milliseconds of UTC and the clock face is, naturally, customizable with an assortment of watch faces. It does everything you expect of a smartwatch i.e. becomes an extension of your Apple smartphone, plus doing stuff like sending a sketch, a tap or even the rhythm of your own heartbeat to another person. And oh, you can also pay for coffee with it, using Apple Pay, of course, ask for assistant from Siri and board a plane with a Passbook boarding pass. Thanks to sensors like accelerometer, heart rate sensor, GPS, it is also a capable health and fitness tracker too.
Bells and whistles aside, perhaps the mosts concerned feature is the battery life, which unfortunately, ain't going to last you for weeks or even days. Apple say its smartwatch will do up to 18 hours, recharging "with an unique charging solution that combines Apple's MagSafe technology with inductive charging." Which means you can add Apple Watch as the one more thing you need to charge daily. So there you have it, the most anticipated product from the world's biggest tech company since iPad is finally official.
We are not going to deny that it is a beautiful product, but they are certainly not cheap to start with, so are many of the company's products. So will you take the plunge? Or you rather not? I would – if it has a round case with round display and measures 48mm at the minimum.