Despite incandescent bulbs being serious power sucker, we all have to agree they look pretty, but for the sake of your wallet and the environment, a change has to be made. The good thing is, you don't have to put up with ugly energy saving bulbs cos' the LED Buster Bulb by Buster & Punch is here to solve your lighting aesthetic woe. Billed as the world's first designer LED bulb, the LED Buster Bulb is clearly a shade-optional bulb. In fact, it looks so pretty that it will be unjust to have them hidden away behind some fancy shades. It deserves to shine on its own, really.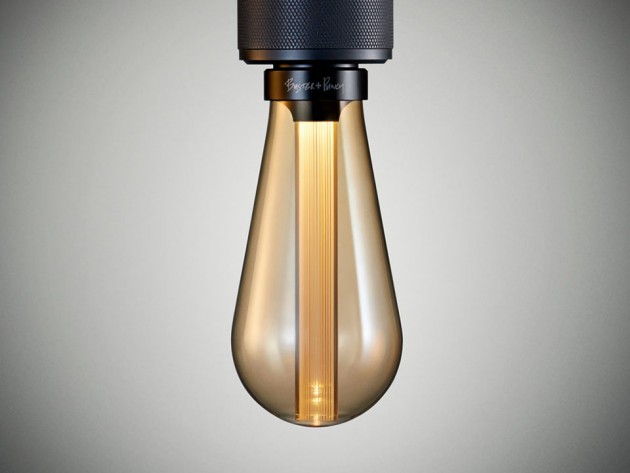 While the exterior resembles traditional incandescent bulbs, the inside is a world's apart from its energy-sucking forebear. Tucked inside is energy-efficient LED element that offers 3W of dimmable warm white light, which we works best as ambience light rather than as your main source of illumination. Being LED, it sips just 1/20th the energy of traditional bulb and therefore, it will save you quite a bit on the utilities and with a projected 10,000 hours life span, you will also save yourself the hassle of changing light bulbs like you probably do on fairly regular basis with traditional bulbs.
Additionally, each bulb comes outfitted with E27 type screw fitting, making it a direct replacement for most lighting fixtures and installation should be as easy as ABC. The LED Buster Bulb by Buster & Punch is available in gold, smoked and crystal colored glass and retails for £40 each (about US$60). The Rolls Royce of bulbs, no doubt, but you get what you pay for, besides, how many such lights can you fit in a home that mostly requires reasonable brightness? Not a lot, I guess.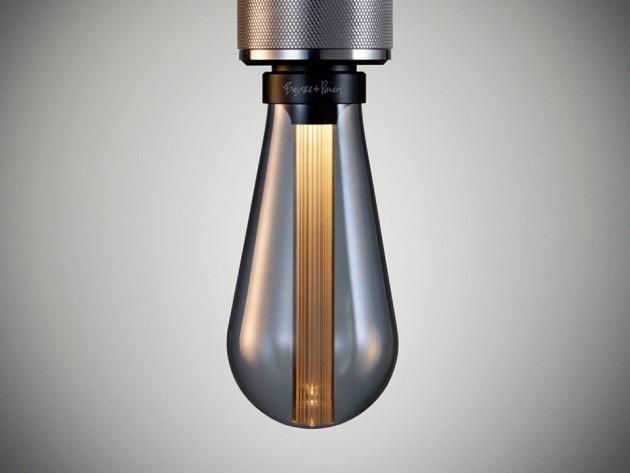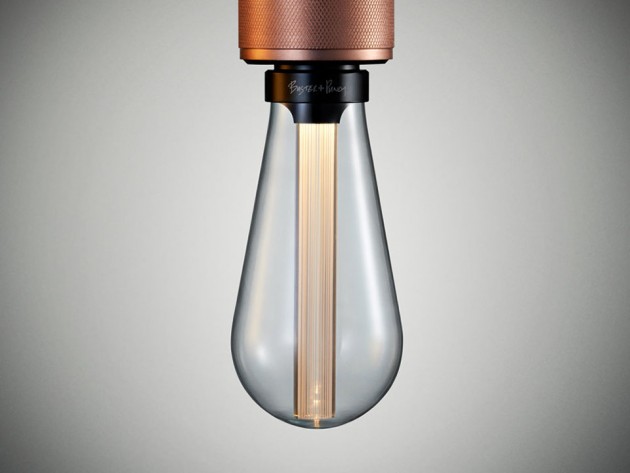 via Design Milk