If you are one of those who uses standard battery cells as your emergency backup battery for your gadgets, Screwpop Tool has just the accessory to solve your cable and storage woes. Designed to universally clip to most standard battery cells (such as Anker's ), this simple, no-nonsense accessory holds the battery cell firmly and securely in place via non-slip rubber liner and features an integrated cable management system and a loop for securing a intermediary like a carabiner for hooking the battery cell to your backpack, purse, suitcase, stroller and more.
There's nothing high-tech here; it's just a thoughtful accessory that makes using battery cell a whole lot simpler and with less mess. On top of that, it also eliminates an "age-old" problem associated with battery cells and that's rolling off flat surface. The clip comes standard with two different sized slots to suit cables of various thickness to support the said cable management system.
The accessory, ClipCHARGE +|-, as it is called, by Screwpop Tool is now on Kickstarter seeking to raise 3,000 bucks to aid in its production. For just $7, you can secure yourself one for March 2016 delivery. As always, the fate of the product is in your hands. Whether ClipCHARGE +|- will be a reality depends on the funding status by the end of its 30-day long campaign. So if you want one, back it and keep your fingers crossed that it gets funded.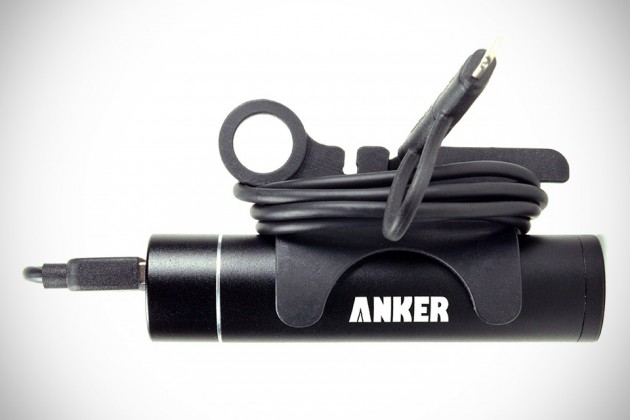 submitted via TIP US page.