Before you go gaga over this Ferrari F80 Supercar Concept, you ought to know that this isn't a concept product from the Maranello sports car maker and it has nothing to do with the recent Frankfurt Motor Show either. This is in fact, a product of the imagination of Italian designer Adriano Raeli. No, wait. Raeli did not just dream it on a CAD program; he actually sculpted a scale model of his design and we think Ferrari should seriously considering picking his concept up. Man, this thing is an absolute beauty and being a graduate of Transportation Design at Art Center College of Design in Pasadena, California, Raeli sure knows what he is dabbling in.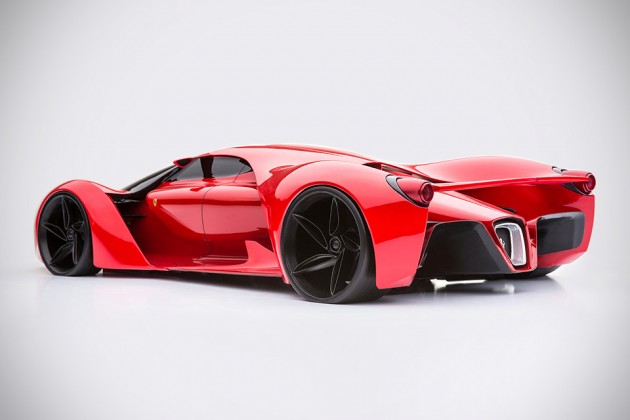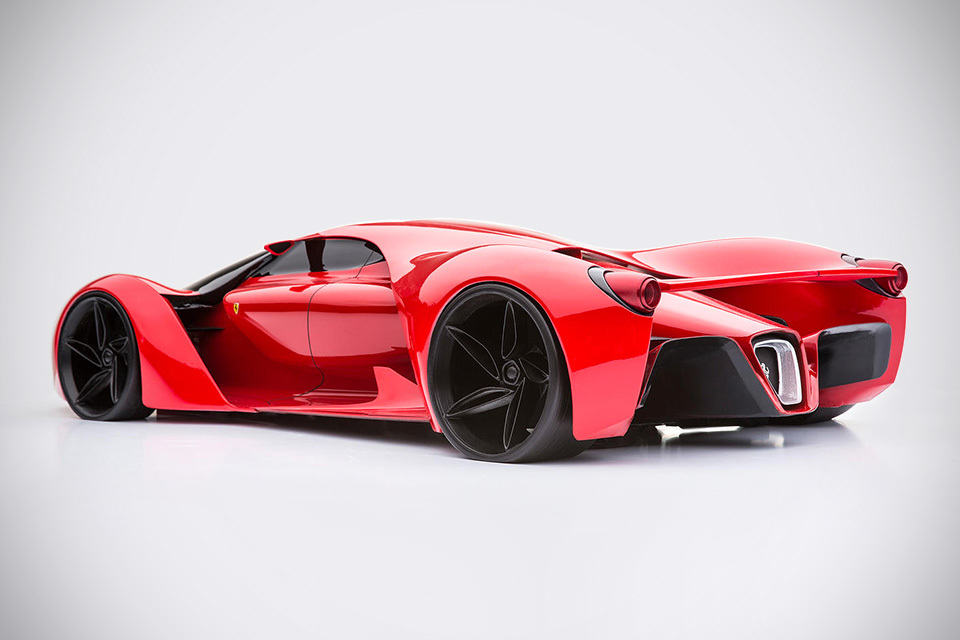 Though it has an all-out exotic design, it is not without practical consideration of aspects such as aerodynamic and structural integrity. The F80 also bears subtle hints of Ferrari's Formula 1 lineage, boasting radiator side intakes and exposed suspension, both which are design features of a Formula 1 race car. While we have a good look at its exterior, little is known about what's lurking inside the cockpit; all we know is, it has a unique semi-tandem seating arrangement that reduces the width of the cockpit while not sacrificing social interaction between the driver and his/her lone passenger.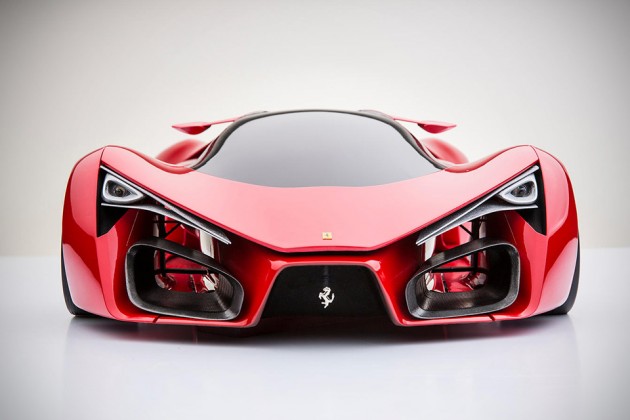 Raeli proposed the F80 to be driven by a 1,200 horsepower hybrid drivetrain, with 900 horses coming from a V8 twin-turbo motor and 300 from its K.E.R.S. (Kinetic Energy Recovery System). There's no mention of transmission, though we could imagine a 7 or 8-speed DCT would be a nice pair up. In any case, with so much power at its disposal, the F80 is well capable of pulling its 1,763 pounds (800 kg) package from 0-60 in a scant 2.2 seconds, sending it on its way to a terminal speed of 310 mph (500 km/h).
As it is, a concept this 'loud' would hardly make it production, much less one that's not designed by the company. Then again, we wouldn't be able to afford one anyway. Either way, we will have to content with the awesome imageries of the Adriano Raeli's Ferrari F80 Supercar Concept, which you can find after the break.