You have seen multi-tool that holds your bang up, now meet one that combs your hair. Taking the form of a hedgehog and appropriately named Headgehog, it is a multi-functional comb that offers additional six functionalities, including a money clip (required an elastic band), Phillips screwdriver, four sizes of wrench, a chip clip, bottle opener and a phone stand with two sizes to suit different phone thickness. What it can do is pretty much self-explanatory, so we shan't go there. Kudos to Nate Barr for painstakingly integrate the functionalities into the hedgehog form, which adds a sense of cuteness to the whole comb/tool combo. It even has a pair of eyes for completeness sake. The comb/tool measures 3.370 x 2.125 inches, which is a tad smaller than a standard credit card and it is just 0.40″ thin, so you can slip it right into your wallet.
It is crafted from heat-treated stainless steel, so it won't bend and neither will rust. Available in natural steel finished with high gloss overcoat or a choice of bright colors, the Headgehog Multi-functional Comb can be pre-ordered on Kickstarter starting at just $12. But there is one perk level that caught out eyes; it is one known as "regular kit", which for $45 ($37 for early backers), will score you a Headgehog multi-tool, plus another multi-tool called PocketMonkey with a slim, limited edition Rustico wallet. Expect delivery to kick off in February 2015.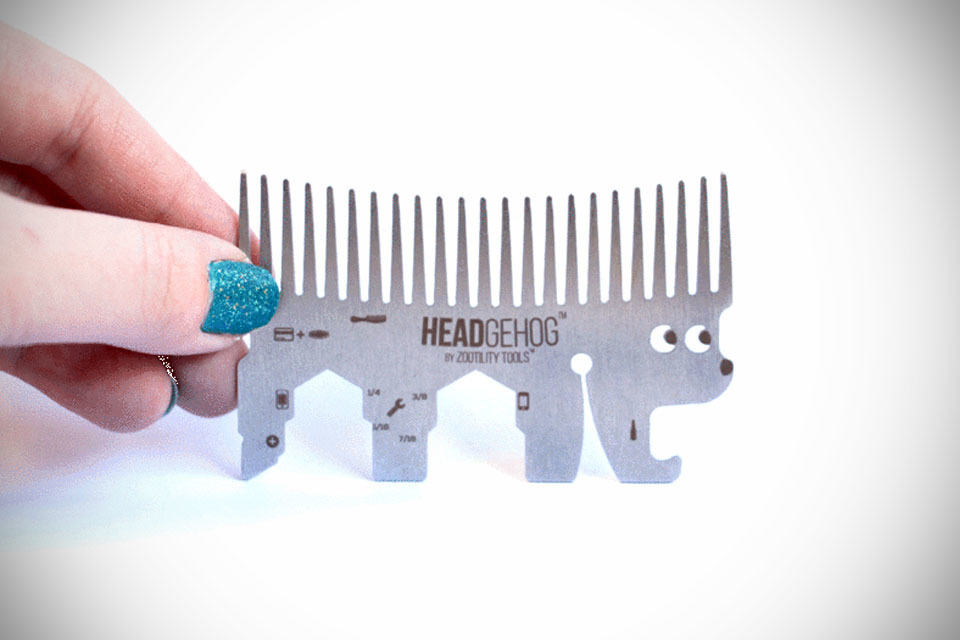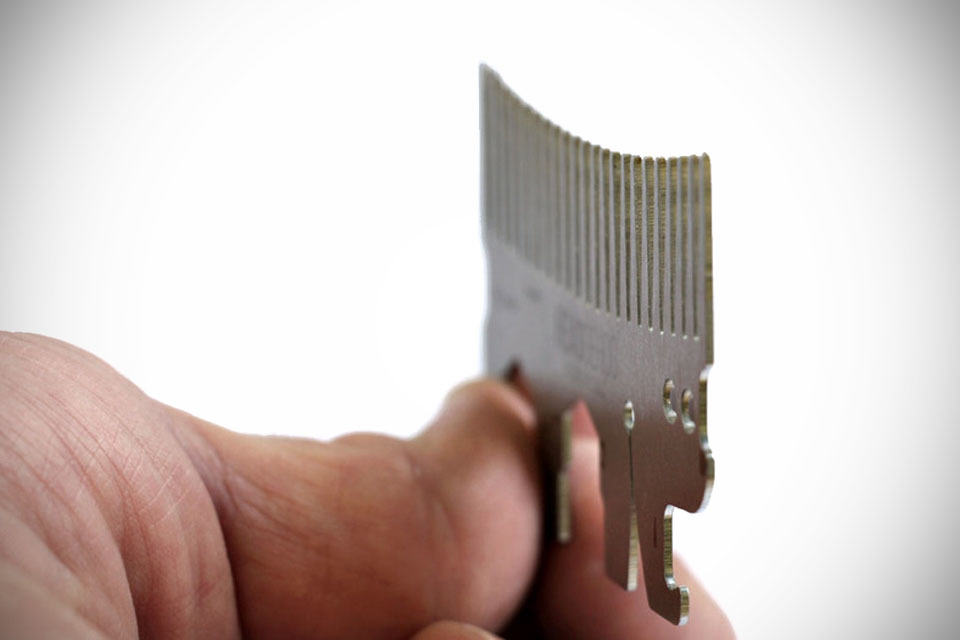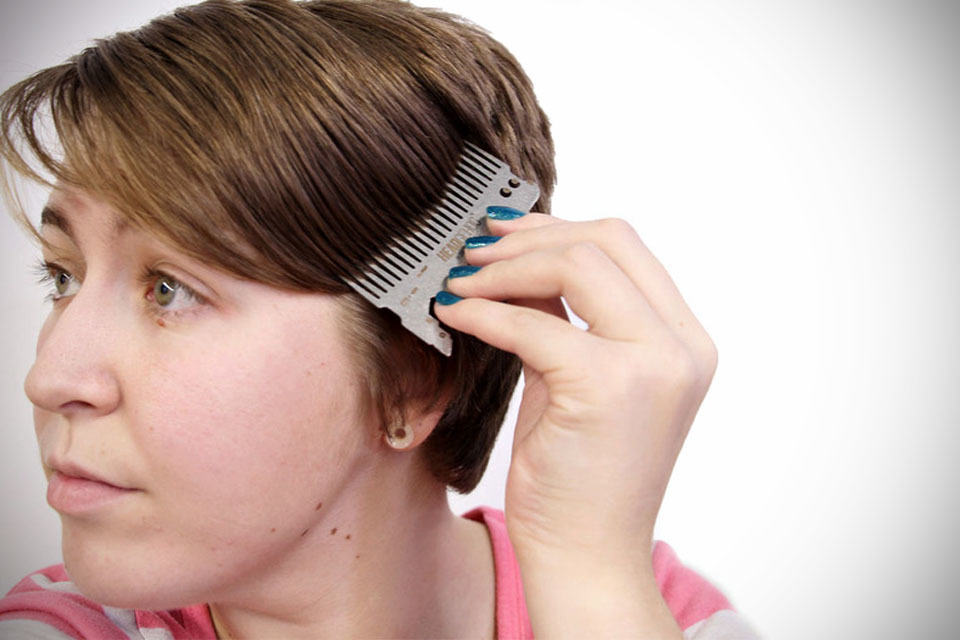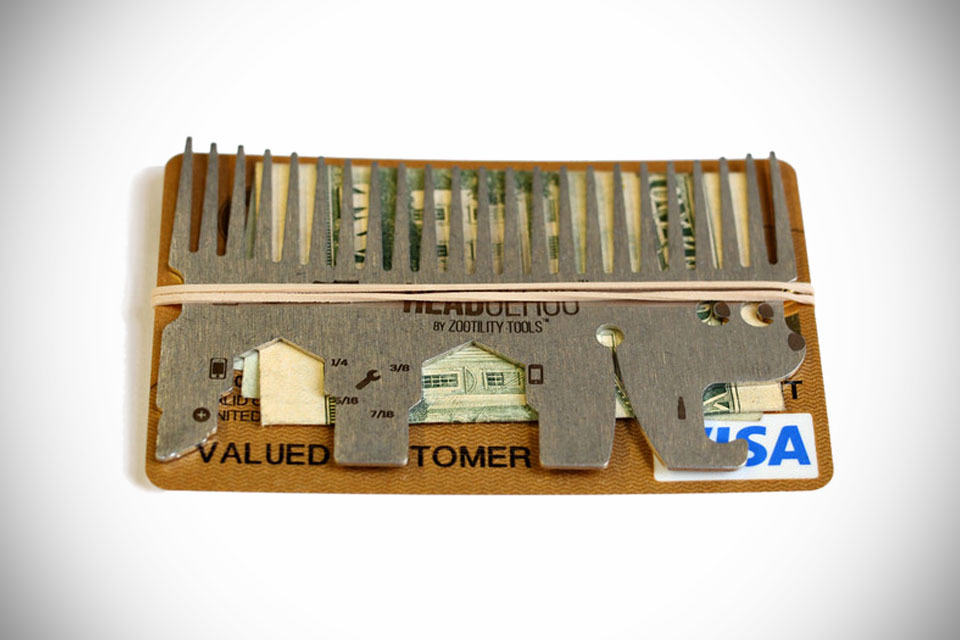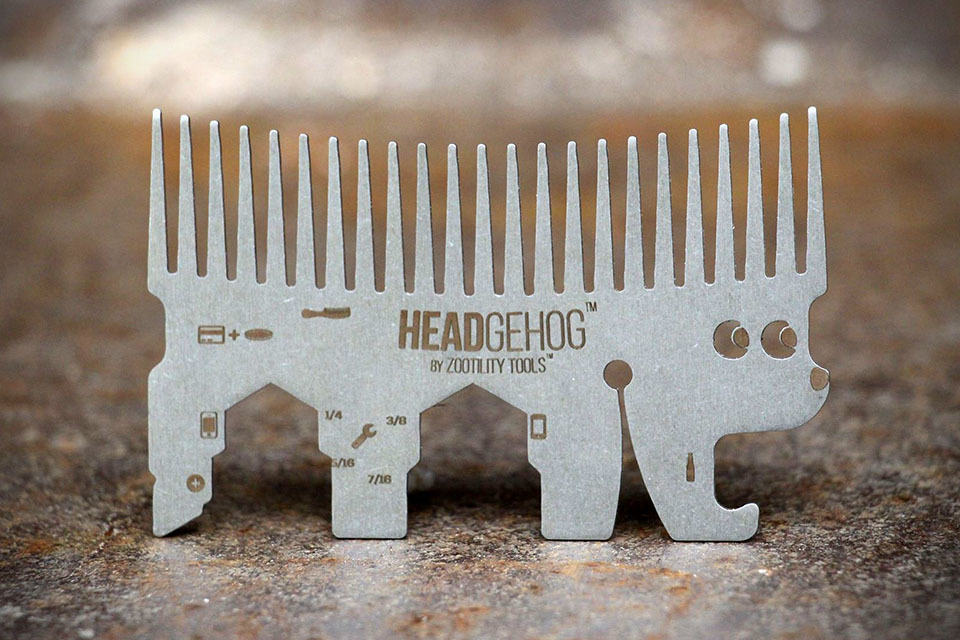 submitted via TIP US page.