i used to be a big fan of Batman, until it became a little too dark for my liking, however, i can't deny that when it 'turns darker and gloomier', it also comes with super cool crime-fighting toys like the Tumbler and more recently the super cool Bat aircraft, known as The Bat. the latter is without doubt the coolest hardware in the entire movie and if you are on the same page as me, then you'd be thrilled about this Hot Toys big-ass 1/12th scale The Bat Deluxe Collectible Set. the deluxe set comprises of The Bat, The Dark Knight himself, Selina Kyle aka Catwoman and the fusion reactor that Talia al Ghul planned to use to rip Gotham apart – all in 1/12th scale, naturally.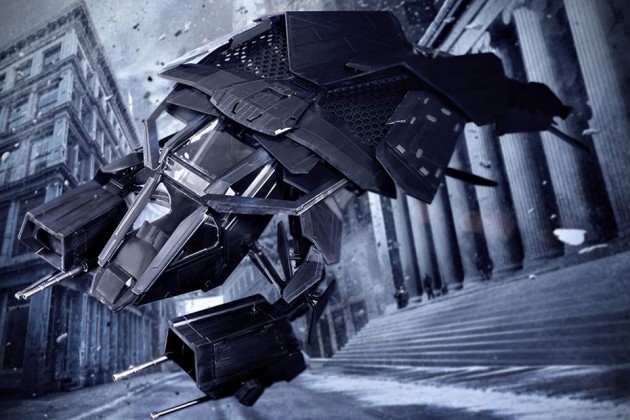 the star of the set is of course, The Bat. needless to say, the cape crusader's aircraft is movie accurate and features finely sculpted aircraft structure (just check out the cockpit!), remote controlled LED light up and propellers spinning functions, moveable front dual rotors, functional cockpit door, seats two (1/12th scale action figures, that is), articulated flaps at the back (it has 10 points of articulation in total, btw), and more. all in, The Bat has a total of fourteen LED lights: six front, six in the middle and two at the rear lighting up the back engines. the frictional, crime-fighting aircraft measures an impressive 75 cm long, 41.5 cm wide and 26.3 cm tall (29.5″ x 16.5″ x 10.5″) and is set to be available sometime in Q3-Q4 2015.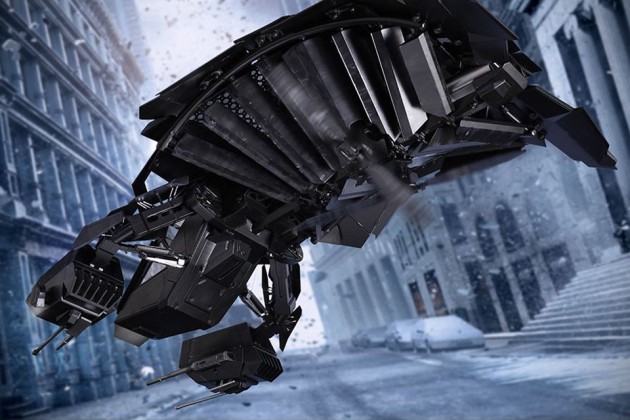 it is a pretty long wait, but if you don't want to miss out, you can pre-order yours starting today from Sideshow Collectibles for $779.99. there is also a non-deluxe set that includes The Bat and The Dark Knight going for $689.99 for those who rather do without Selina and the fusion reactor, but we can't see why anyone would give Catwoman and the thing that would flatten Gotham a miss.