Lord Vader probably don't need a mundane transport like the C5 Corvette, but if he ever had one, it will probably look like this Hot Wheels Darth Vader Car. absolutely no doubt about it. however, Death Star is probably lacking of highway for it anyway. if you have watched the original trilogy over and over again, you would have noticed despite of ginormous size, Death Star seems to have narrow passages only with the biggest open space suited for driving being the spaceport or hangers. just saying… anywho, the ride is actually a one-off thing that mimics one of the many Hot Wheels' upcoming Star Wars line of vehicles and playsets.
the car has an unmistakable look of the Dark Sith, complete with the signature snout, a roof that resembles Vader's helmet, glowing red lightsaber trim and red wheel trim, and we heard it even have breathing sounds and it can reach a top speed of 80 miles an hour. so yes. apparently, this one-off thing runs too. unfortunately, it is not something money can buy, but as a consolation, there is a miniature version that comes packed in a see-through lightsaber display case, stow away in a collector's box. expect this scaled down Vadermobile or Dark Ride or whatever you want to call it, to hit the stores in October for $40.
toy giant Mattel will be showing of the new line of Star Wars vehicles and playsets, along with a bunch of other toys at the San Diego Comic-Con and it will also be revealing the life-sized, full operational Hot Wheels Darth Vader Car on the July 23rd at the Mattel Booth. no word if Lord Vader will be joining in the party or not. keep going for more awesome images and a promotional video that you don't want to miss.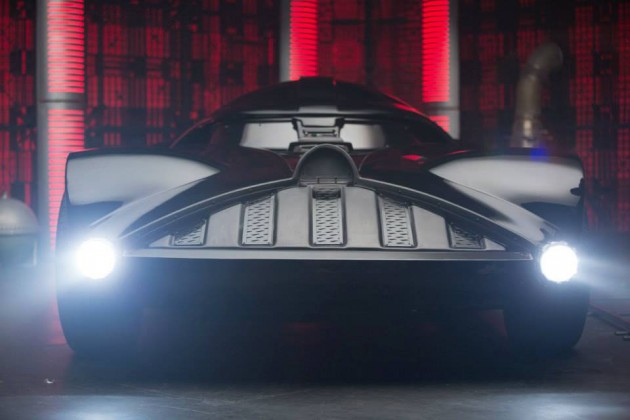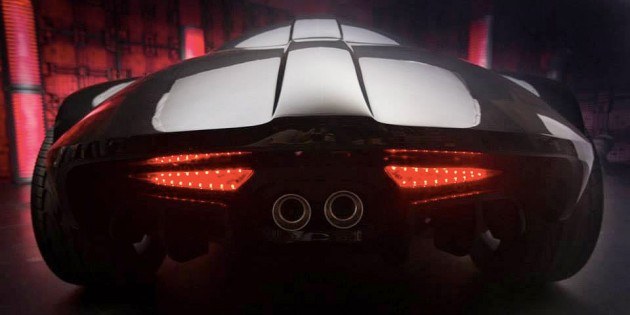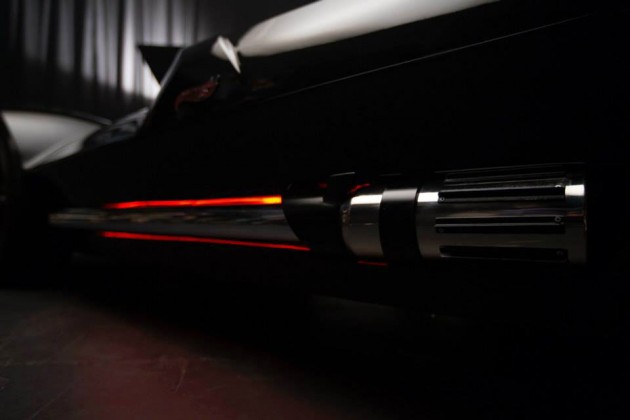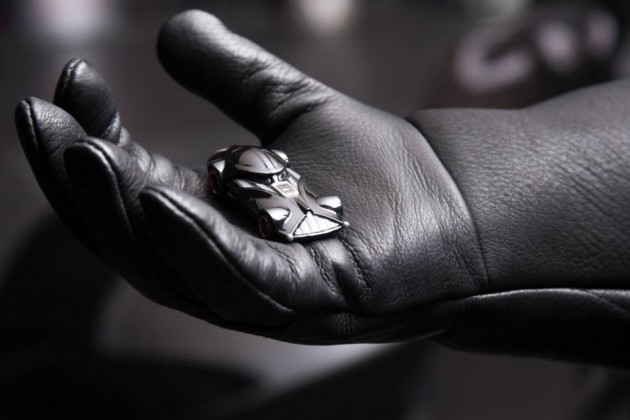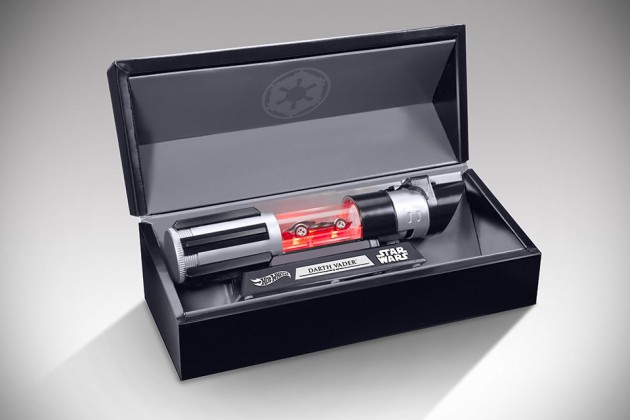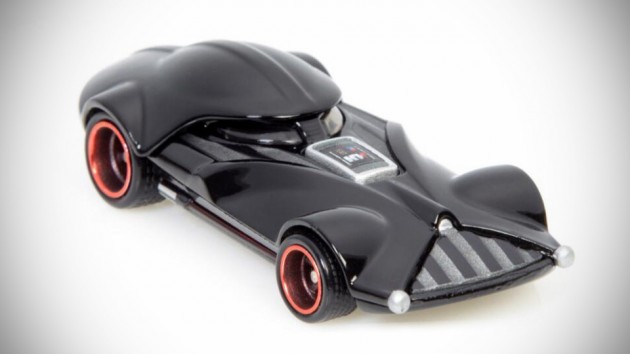 via Gizmodo via Road & Track