we have seen quite a lot iPad cases, but not a whole lot that's crafted entirely out of leather that is also a stand like the iPad Leather Case & Stand by Chivote. the thing about most iPad cases is, they are usually 'binding', as in you need to clip the device into place to enjoy the full protection and possibly, using it as a stand. not everyone's cuppa, obviously. the 'not everyone' usually prefers to have their iPad naked and yet, wish it could be protected and propped up as and when they desire. this is where Chivote's design stands out. the iPad Leather Case & Stand is essentially a leather sleeve with the basic function of keeping your device protected during transit.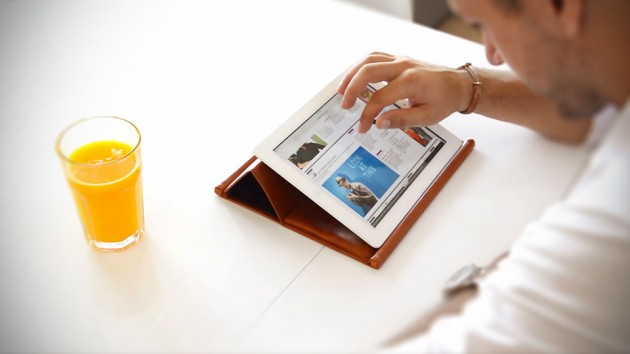 the case has flap that hides your device completely when slips inside the case and this flap also doubles as a stand that allows you to prop up your device at two different angles for reading and typing, and for watching movies or slideshows. the case is reinforced with wood on each side that adds extra protection, promote a more comfortable carrying and also as stoppers to keep your device propped up. it is a pretty simple concept, but brilliantly and elegantly executed. so if you have this thing for leather products and prefer to go on the naturist way for your iPad, the iPad Leather Case & Stand by Chivote might just be the accessory you have been looking for.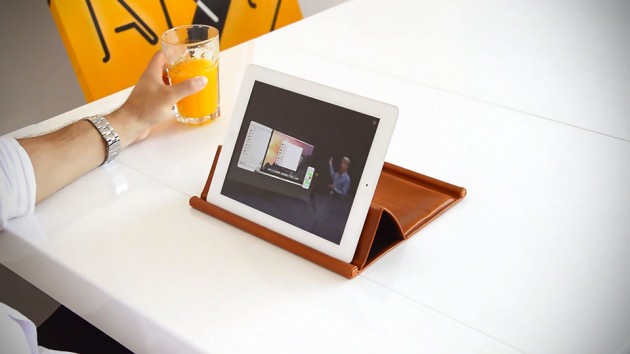 however, the iPad Leather Case & Stand is yet to be a reality. Chivote has turned to Kickstarter, hoping to seek financial support to take it to production. you can show your love by 'pre-ordering' the case for £34 or more (about US$56). the ongoing Kickstarter campaign also covers two other leather products, a MacBook Leather Case & Stand, which is offered at an early bird price of 54 quid (around US$89) and an iPhone leather case for just 15 English pounds (approximately US$25). but we are not going lie, our eyes are on the iPad case. however, we suggest you head on over to Chivote's Kickstarter page and check it out yourself if you are in the market for leather accessories for your Apple devices. scroll down for product introduction video.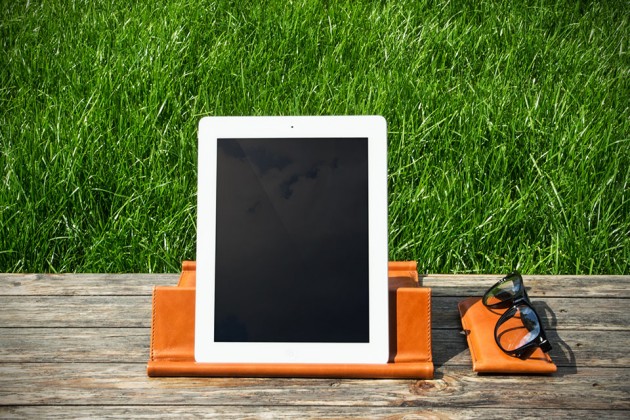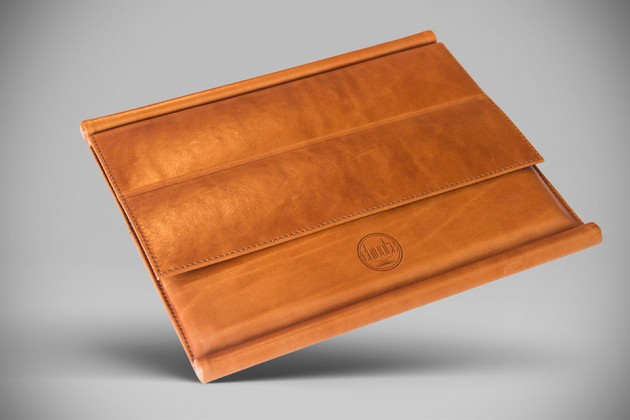 submitted via TIP US page.