These days, adventurers and camping enthusiasts heads into the great outdoor with a lot of gadgets, but probably not as many as they would have love to have due to the electricity needed to power them, which kind of explains the popularity of products like the world's most funded cooler. The prospect of being able to power a blender even in somewhere remote is indeed really enticing and what if, hypothetically speaking, you can power a 42 inch TV for hours on ends, out in the woods? Wouldn't that be super cool? Not that anyone will be doing something that frivolous, but in any case that the concept sounds like music to your ears, then we bet you will dig what Joule Case Portable Battery System has to offer.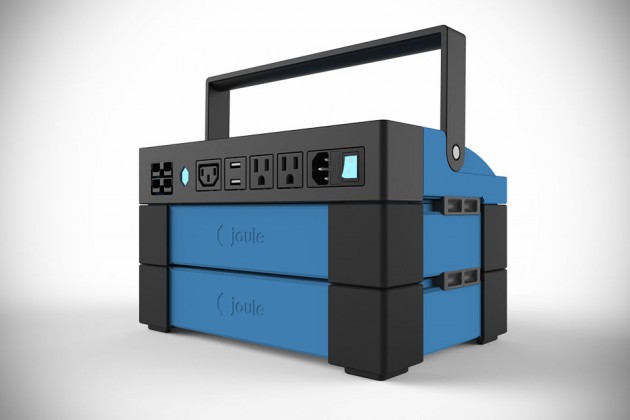 Do not mistaken this as your puny made-for-smartphone and/or tablet kind of portable battery. This thing is massive, in terms of capacity it has to offer. For starter, it packs a cool 500Wh, which is good for many things electric-powered, including providing up to 33 hours of LED light, recharge your smartphone over 70 times, power a 60" LED TV for 10 hours, over 6 hours of mini-fridge operation or 52 minute of power drill use. We are looking at some serious power at hand that, if you have one of these, you will probably have no qualms about throwing more gadgets into your camper the next time you hit the road. And it is scalable too. So, if more power is required, additional modules (known as Joule), each rated at 500Wh capacity, can be added.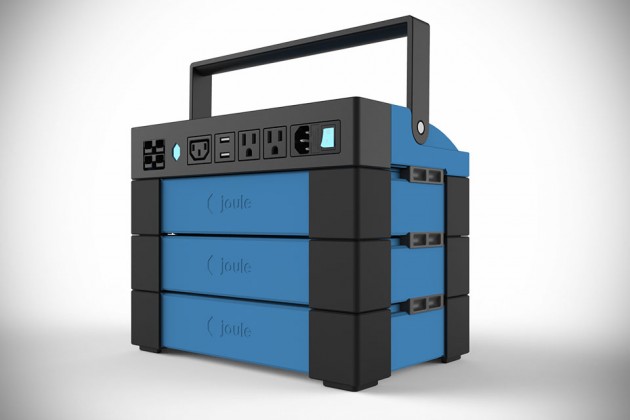 The module is lock in place with special connections that ensure power delivery only when proper connection is established. The Joule Case is the heart of the system, where you will find a 1,000W inverter with two standard outlets, a pair of high-power USB ports pushing out 2.1A to your favorite gadgets happy, and two 12V accessory in/out connector for your 12V equipment. Also built into it is a smart charger that's capable of recharging it to full in "a few hours" (though specific wasn't offered at this point). The case and the modules feature a rugged housing designed to stand up to rigors of outdoor use and the case further boast an integrated soft grip carrying handle that tucks aways when not in use. While Joule Case is designed with outdoor in mind for both work and play, it also makes for a good 'survival gear' which can be deployed during power outages or any other emergencies.
That said, Joule Case existence has a more profound cause like for example, deployment in disaster relief efforts. Perhaps, Joule Case won't be a lone 'hero' in those unfortunate situations, but as a supplement to existing makeshift infrastructure such as fossil fuel dependent generators and solar powered sources. However, we see pro and con in it. Pro being highly portable (it weighs 23-53 lbs, depending on the configuration), which means the ability to get the power to difficult to access locations easily even without transportation and the con is, the juice will run out eventually and when that happens, it will need to be transported back to somewhere where it can be topped.
The Joule Case Portable Battery Pack is currently being crowdfunded on Indiegogo where early adopters can pre-order one for September delivery for as low as $600. Certainly not cheap, but the good news is, if you are a U.S. resident, you will be eligible for a 30 percent federal tax credit which means you are effectively paying 420 bucks for the Joule Case.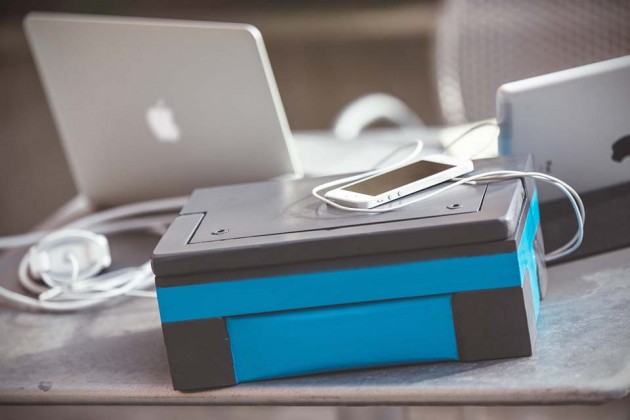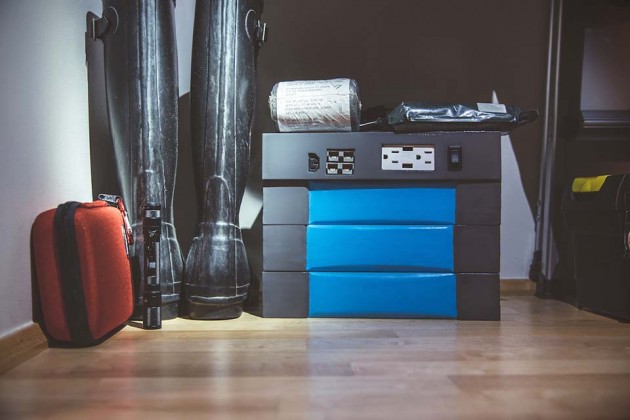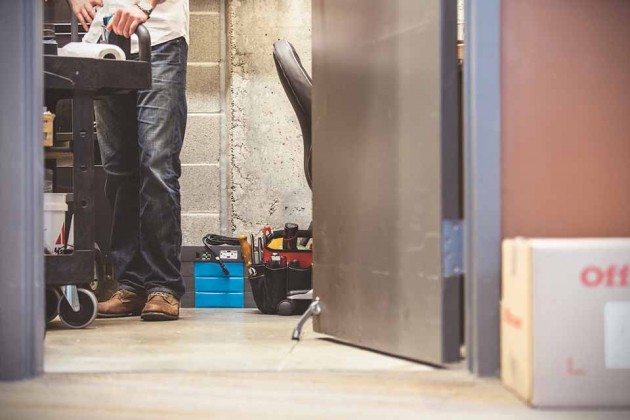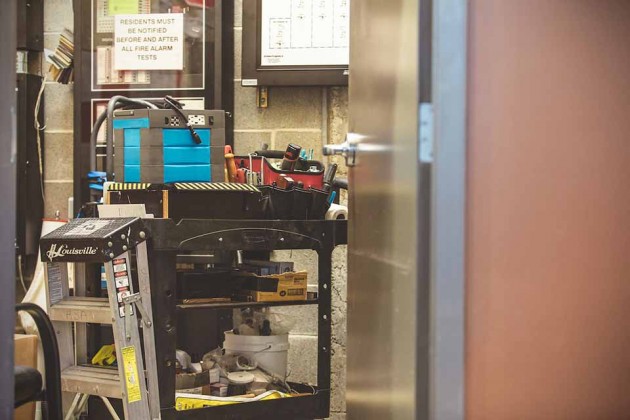 submitted via TIP US page.