The basic concept of Monopoly board game is actually quite brilliant. In fact, the concept is so 'general' that it can be adapted into any imaginable themes, including the likes of The Godfather, Back to the Future et cetera. Well, the Leonardo The Game of Art and Death Plague Edition here may not be a Monopoly adaptation, but it does borrow some of the original concept, which basically includes financial transaction, property ownerships, and the likes, but in a theme less explored. The theme is, of course, based around 15/16th century's legendary Italian polymath, Leonardo di ser Piero da Vinci, or otherwise better known as Leonardo da Vinci.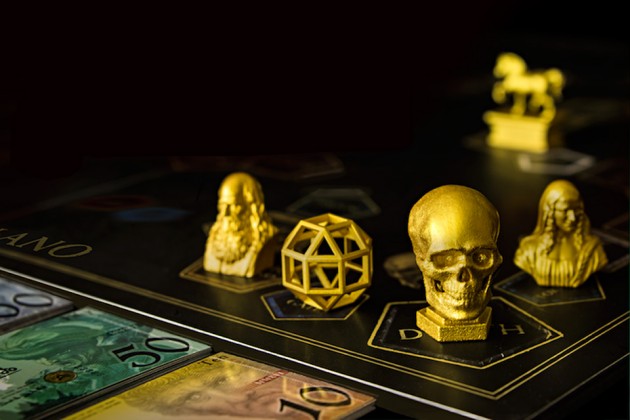 As the product name suggests, the game puts players in the wonderful world of Leonardo da Vinci's works against the backdrop of the Black Plague where Death lurked around every corner of the old Italian state of Florence. It is hands down one of the most unique idea we have seen thus far for a board game. Like any board game, or in this case, like Monopoly, players have to deal with fictional Leonardo Florins and the prospect of facing death and other unpleasant occurrences, served up by the stack of Fortune Card (equivalent of 'Chance' in Monopoly).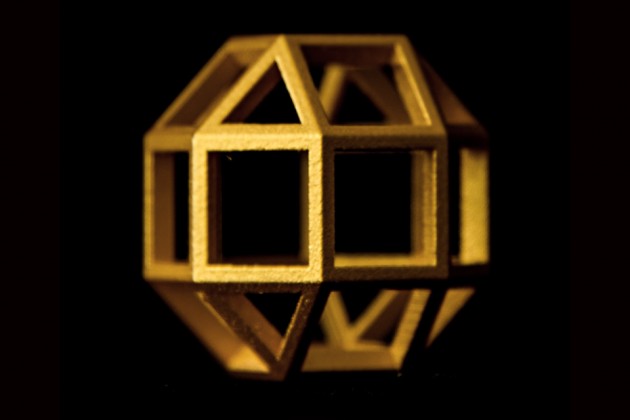 Along with monies and fortune card, players will also get to acquire Arts, as well as properties like churches, palaces, universities, inns and such. Instead of the Banker, there's The Purse, and then there is Death, in place of Prison, where the player who landed on it assumes the role of Death with its own perks and pitfalls. I think you get the idea.
Apart from the unique theme, the hardware is pretty intriguing and intricate. Packed inside the gold detailed minimalistic black box are the game board featuring four Italian cities (Firenze, Roma, Milano, and Venezia), Fortune Cards, Property Cards, Art Cards, a twelve-side die in black with glittering gold highlights, an antique gold Warrior Coin, Florins, and last but not least, seven beautifully crafted tokens, featuring Death, the legend himself and Mona Lisa, Leonardo's work 'The Horse', 'The Tank', 'The Mortar', and The Rhombus.
Sounds like fun? Well, here's the thing. Leonardo The Game of Art and Death Plague Edition is not a reality, yet. It is currently being funded on Kickstarter, where the fund collected will be used to produce the game for August 2016 delivery. It will not make it for this holiday season, obviously, but then again, it is a board game that may be good to be missed. That said, you can help to make it a reality by pre-ordering a set for $149 and keep your fingers crossed that more like-minded come join you and the hundred plus people who have done so.
submitted via TIP US page.