With its collaboration with Samsung on the pen/stylus hybrid, Montblanc is kind of moving towards combining tech with luxury goods. Though so, the German maker of writing instruments, watches, jewelry and leather goods is not about to mar their mechanical timepieces with tech, well, so to speak. But how do you make a mechanical watch 'smart' to keep up with the advancing world? Easy. The answer from Montblanc is e-Strap. The concept is similar to the Kairos T-band we covered earlier this week and that's to put smartwatch's functionality on the wristband. The e-Strap will be an option for Montblanc's upcoming Timewalker Urban Speed collection of watches, but the German luxury outfit said the smart wristband will be also available separately for the current and previous Timewalker watches that are 42 or 43mm wide.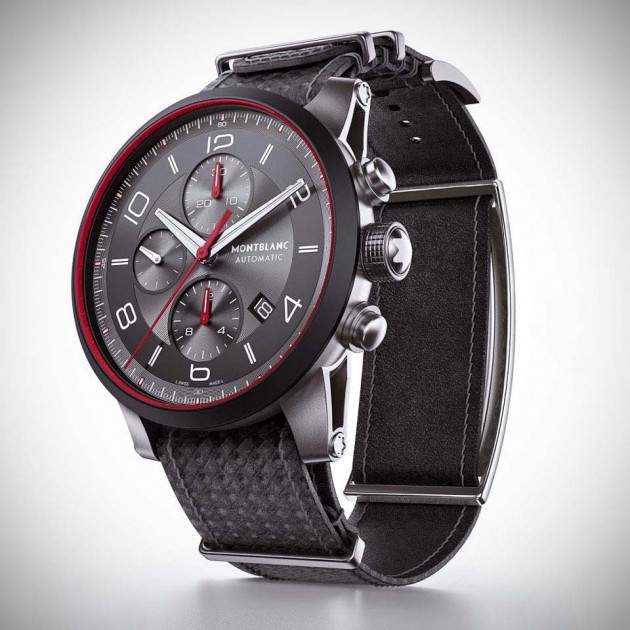 Befitting its luxury image, the 'smart' module is crafted from DLC (diamond like carbon) coated steel or in gray steel and sits along a 'NATO-style' strap, and directly opposite the watch, which means checking it out will require you to turn your hand up and looking at the underside of your wrist. It's kind neat and weird, if you as me. As for functionality, you can expect the basic smartwatch features like notifications pushed from your smartphone and showing up on the module's 0.9" monochromatic OLED touchscreen display with 128 x 36 resolution. The e-Strap also serves as a handy music control for your mobile device's music player, a remote camera trigger, a phone locator in the even you misplace your phone (only if they are within range, naturally), and is also an activity tracker too – thanks to the built-in pedometer and accelerometer.
It is powered by a lithium-ion battery good for up to five days of continuous usage per charge and is built to resist shock and splash, though to what extend, it is not known. Apparently, there will be a companion app for you to manage the notifications. Price-wise, expect to the e-Strap smart wristband to run you back at 250 euros (or about US$300), while the actual Timewalker Urban Speed watch starts at 2,990 euros (around US$3,600).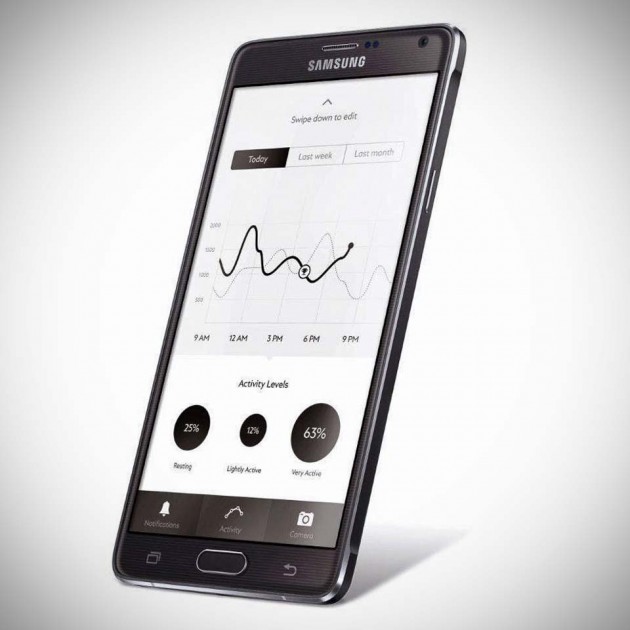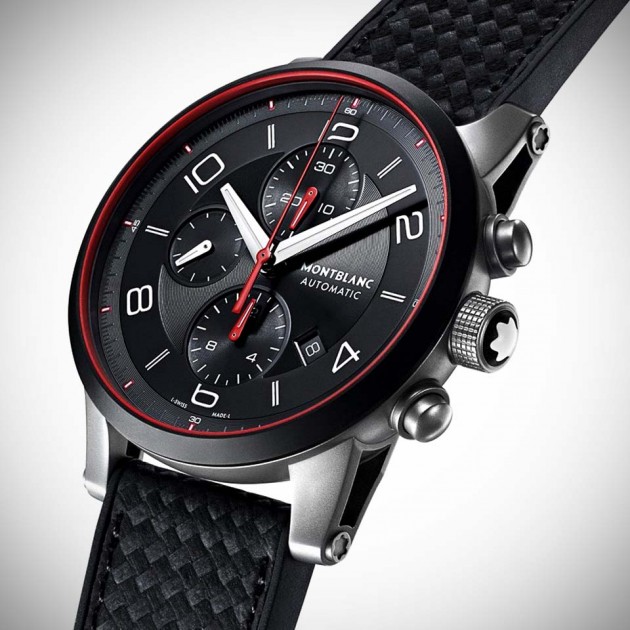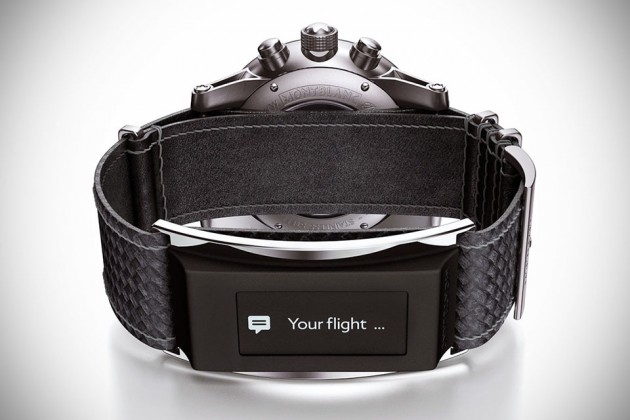 via Luxury Launches