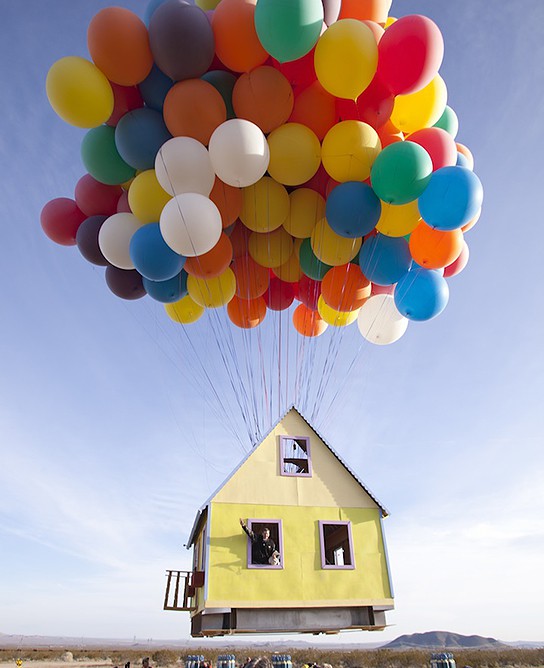 (image credit: National Geographic Channel)
remember as a child, your parents used to tell you stuff like "it's just a movie, it's not possible in real life" or maybe "it's all make believe"? however much i like to believe in my parents, this project undertook by National Geographic just blew that concept away. last week, National Geographic teamed up with some scientists to launch a 18-foot tall, 16-foot by 16-foot house into the air by the power of 300 eight-foot weather balloons, imitating closely to the Pixar Studio movie, Up – except this time, Grandpa Carl Fredricksen wasn't on board.
the flying house reached an altitude of over 10,000 feet and flew for approximately an hour. the whole event was filmed and will be part of a new National Geographic Channel series called "How Hard Can It Be?" which is set to premiere in fall 2011. check out some images of the proceeding below.
My Modern Met via DVICE