We are pretty sure if you have a thing for Apple's first smartwatch, you are someone who demands style and if so, then this super sleek, tower-style Apple Watch dock from California-based Enblue may be right up your alley. Crafted out of aerospace-grade aluminum, this dock is designed to fit the charging cable as well as the magnetic charging pad that comes with each Apple Watch. A recessed ring is machined out to accommodate the watch's magnetic charging 'eye' while micro suction tape ensures the pad stays firmly in place. Most impressively is the screw-less design which features a magnetic cover that hides away the cable in the 'tower'. The stand will accept Apple Watch of any band style, and keeps it elevated for a neat and uncluttered look.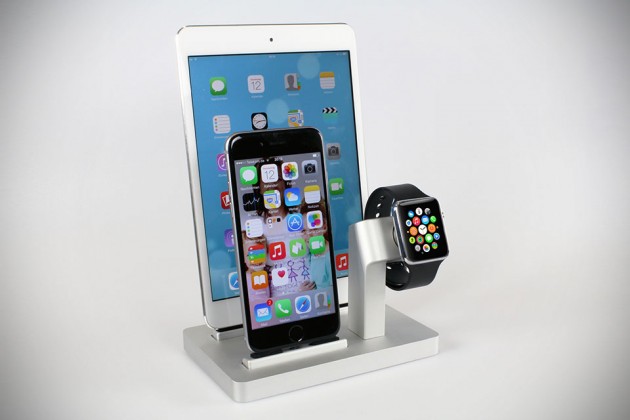 If that's not enough, Enblue also has a model that consolidates charging of your iPhone and Apple Watch into one stylish dock, plus another one that rounds up all your Apple small devices, namely Apple Watch, iPad and iPhone – all crafted from aerospace-grade aluminum. In the case of the iPhone and/or iPad charging station, special cables will be provided to unsure that what comes out from behind the dock will be just as neat. Additionally, the iPhone stand is able to accommodate iPhone with or without case, and it also boast micro suction tape to ensure the device sits securely when dock, thus allowing normal operation without fearing that it will pop out of place.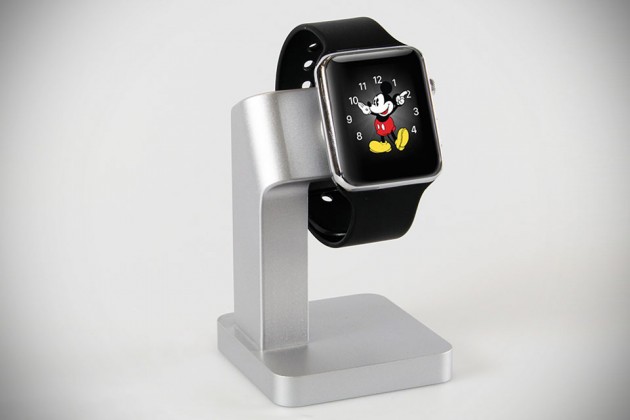 The micro suction material can also be found under the dock, which keeps it firmly seated on the desk so that touching and gesturing the devices won't topple it or move it out of place. It also allows you to undock the devices with one hand without it threatening to go with the device being removed. We must say that the Apple Watch Dock by Enblue looks pretty well thought out and looks like something Apple would have designed and made. If you fancy a uncluttered look (who doesn't, really?), then the Apple Watch Dock by Enblue is definitely a worthy option. And oh, if you are a bit on the vain side, there is even one version that's gold-plated, you know, to match the $10,000 Apple Watch. Just thought Scrooge McDuckians out there might be keen.
Anywho, if you are enamored by the idea, you can pre-order the Apple Watch Dock by EnBlue, starting at $55 with delivery to happen sometime in June. Well, that's pretty quick considering some crowdfunding projects of similar nature seem to take forever. I guess Enblue does mean business. Keep going for a product introduction video.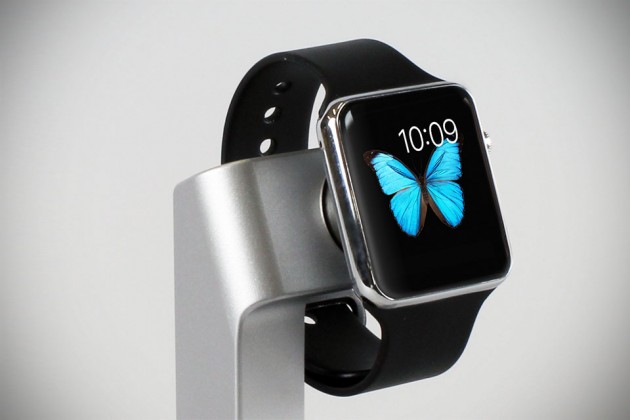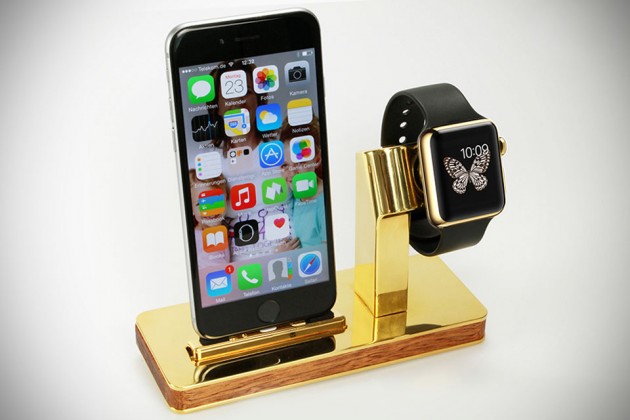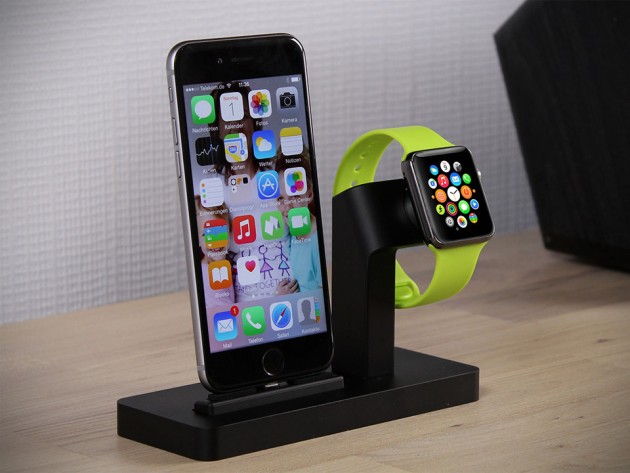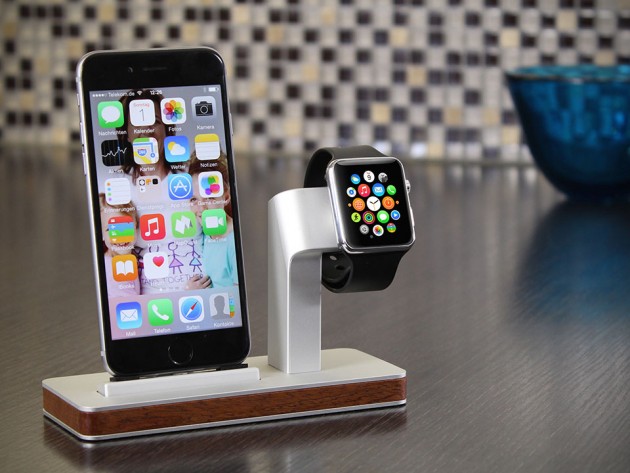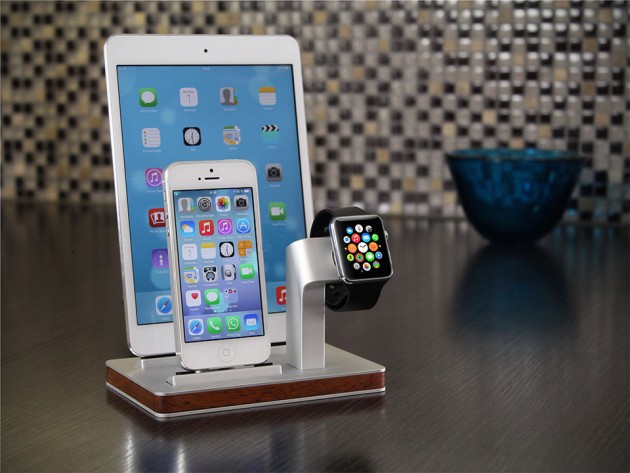 submitted via TIP US page.