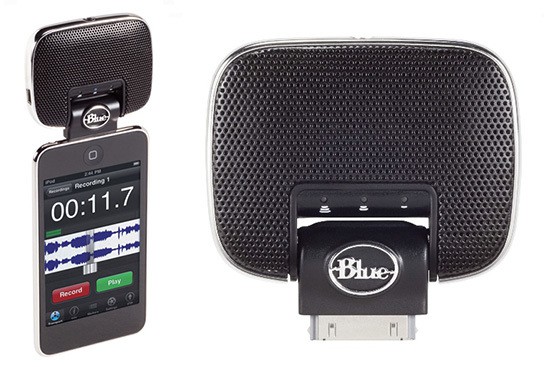 Blue Microphones Mikey 2.0 iPod Recording Microphone | US$79.95 | www.bluemic.com
(photo credit: bluemic.com)
what else an iPhone can't do? it has a potential to become a POS machine (Point-of-Sale), a field microscope and now even journalists can use their iPhone to record interviews – in professional-quality. Blue Microphones' new Mikey is a professional-grade, pocket-size microphone that lets you record anything from concerts to lectures to interviews.
the Mikey 2.0 features three different gain settings which allows it to record in a variety of environment. the official website have several recording samples (recorded with different gain setting) which sounded promising. while microphone is important, software also plays a part in the final recording. the Mikey 2.0 features two custom-tuned Blue capsules for stereo recording and there's a line-input which allows direct recording from other audio sources such as another iPod.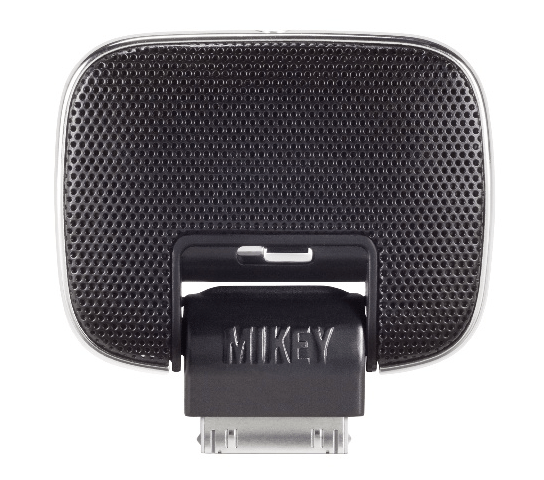 (photo credit: bluemic.com)
the Mikey 2.0 also can be used in conjunction with your video recording on your iPod or iPhone, enabling you to capture a much better audio. it also comes with a free Blue FiRe recording app to aid you in your recording tasks. other features include seven angle of adjustments of the microphone and a soft carrying pouch to store your Mikey 2.0 while on the go. the Mikey 2.0 works with iPod Touch 1G, 2G, 3G; iPod Nano 2G, 3G, 4G, 5G; iPod Classic; iPod 5G and also works with iPhone 3GS and iPhone 4.
sounds good. especially now that iPhone 4 is capable of HD recording, it certainly deserves a good sound recording to go with those HD videos.
(photo credit: bluemic.com)