We knew it is be a matter of time before Robosen Robotics teams up with Hasbro to bring its self-transforming technology Hasbro's Transformers. Well, you know what? The time is now.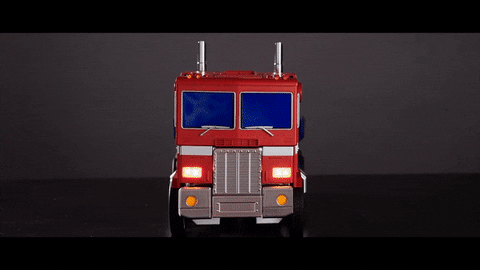 Announced at Hasbro's Fan Fest on April 9 is this, the Transformers Optimus Prime Auto-Converting Programmable Advanced Robot. It is the first ever, officially self-transforming Transformers.
Featuring authentic G1 design and packing no less than 27 servo motors with 60 microcontrollers, this real-life Optimus Prime is programmable, allowing it to do actions like walk, punch, blast, drive, and of course, transform, by using the mobile app or with voice commands.
The 19 inches (48 cm) tall figure further boasts built-in speakers 80 sound effects, voiced by the original voice of Optimus Prime, along with the iconic transforming sounds, delivered through onboard speakers.
There is, of course, microphones too, affording the aforementioned voice commands.
The auto-transforming figure is powered by a built-in rechargeable 2,000 mAh lithium-ion battery and comes with the Autobot leader's iconic Battle Axe and Blaster.
The Transformers Optimus Prime Auto-Converting Programmable Advanced Robot really is a dream come true for Transformers super fans. However, it ain't no child's play as far as price is concerned. This one-of-a-kind collector's Transformers toy commands a princely sum of US$699.99.
Images: Hasbro/Robosen Robotics.