Since after revealing the 4-meter (13′) tall real-life Transformers robot a couple of years ago, J-Deite seems to have quieten down. Perhaps, it is time to nurture the next-generation inventor of Transformers robots? Well, nurture you can with the Robosen T9. T9 is the evolution of the mind-blowing auto transforming remote control "Transformers" we saw a few years ago by Senpower.
Robosen T9 is the closest thing anyone will ever get to a real-life auto transforming Transformers and while it may not look anything like Bayformers, I thought its transformation looks very much like G1 Transformers.
Anywho, as it turns out, Robosen T9 is not quite a toy, toy. It really is a STEM (Science, Technology, Engineering and Mathematics) tool.
Using simple drag and drop interface, children can program the robot to do their bidding on a mobile drive such as a smartphone or tablet. Children can even physically move the robot's limbs to teach it custom movements.
All told, Robosen T9 has 22 servos that enable it to performance a myriad of combination of movements and sound effects, including, if you fancy, making it do push ups or pull snazzy dance sequence.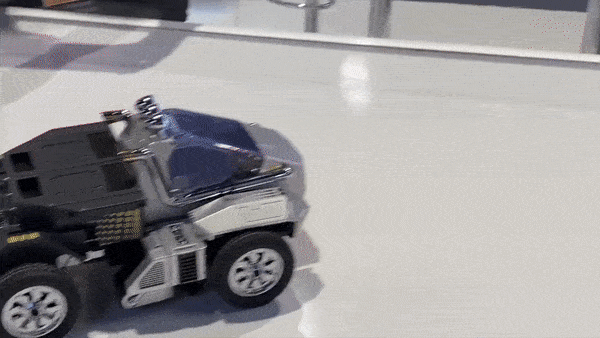 Even better still, you can do the programming on a computer which will allow even more accurate movements, down to the angle of the movements. And did we mention that it works just like any old RC car when it is alt-mode? Yep. It sure does.
Also, it actually walks like a proper biped robot. Such is how far we have come in robotics development. The good news is, Robosen T9 Remote Control Transformers Robot ain't no fantasy tech. It is something money can buy.
In fact, it can be had for US$499 on Amazon. Surprisingly affordable, considering what it is capable of. If you want one, you may have to act on it soon cos' last checked, there are only 18 pieces left on Robosen store on Amazon.
Images: Robosen Robotics.