Lamp is one of those things that the world's isn't lacking, but to find one that suits your style will be a bit of challenge. That, of course, applies only if you are particularly anal about the details that goes into your home. In case you subscribed to the aforementioned category, appreciate graffiti art, or art in general and wants an accent light with character, then you might want to check out the Slim Lamps. The product name doesn't do justice to what the lamp. It is a piece of art, but not those art that requires you to crack your brain to decipher what it is all about – it is a straightforward, good'ol printed art that looks good both lighted and not lighted.
Created by Pennsylvania-based Seth Manlove (we didn't make that up, btw), Slim features a hand-spun clay base, while the shade is a made up of Epson backlit film held up by a pair of custom laser-cut steel circle, soldered with wire frame for strength. Seth chose to go with Epson's K3 line of inks for print, UV-resistant clear coat for color preservation. That, together with the backlit film, provides a balance between graphics visibility and accent lighting when turned on, and when turned off, the art will still pop, making it a fine art piece in your home. The lamp stands under 10 inches tall and each lamp will come with a choice of standard 25 or 40W candelabra dim bulb.
There are two models to choose from: a standard rotary switch and a dimmer switch model. Both models are offered in a variety of lampshade designs, including a handful of graffiti arts (our favorite has to be "Almost Famous"). You can pre-order Slim Lamp from Kickstarter for $57 and up. But, as always, whether you will see Slim at your doorstep in February or April 2015 (depending on your pledge level) will depends on the funding status by December 23, 2014.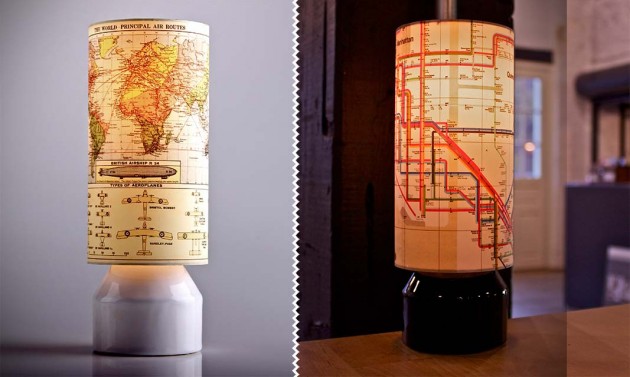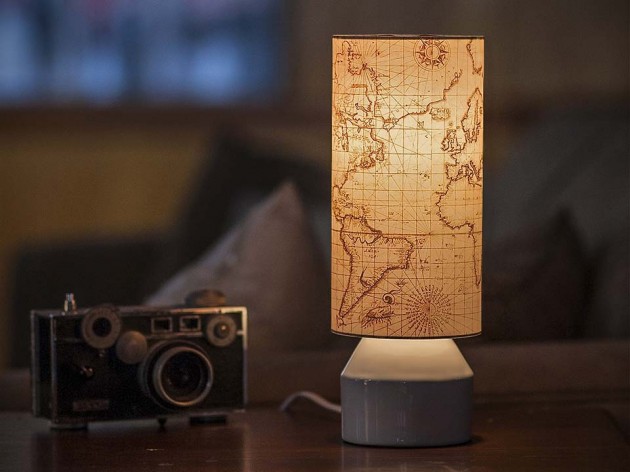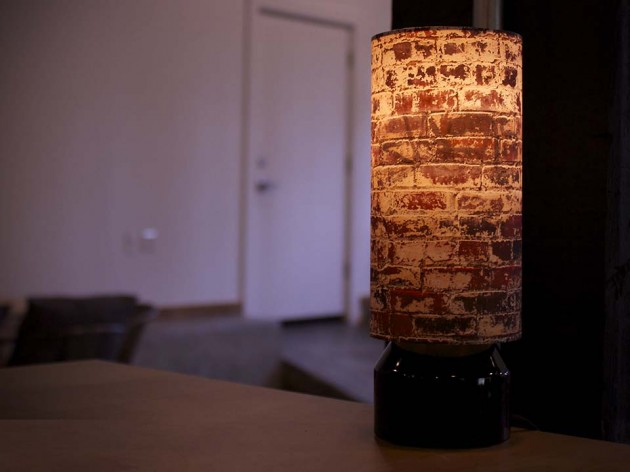 submitted via TIP US page.