Remember, Smartboy? The April's Fools joke which Hyperkin decided to turn into a real world product? Well, as it turns out, it is a real thing now. That took quite a while; it's more than a year since the tease, but I guess for GameBoy fans, it is better late than never. According to the folks over at Neowin, they caught the fully functional product over at Hyperkin's booth at this year's E3. While the original design was a little squarish (probably due to the fact it was a rendered image), the supposedly working version is a lot sleeker, though it still spot the same signature GameBoy colorway, along with the requisite buttons like the D-pad, action, start and select buttons.
Presumably a prototype, the new design also sports a cartridge bay at the back of the case that accepts classic GameBoy game cartridges. Detail is scant, but we are going to assume the hardware handles everything, including software to enable the GameBoy games to be played on the smartphone with the controls offered on the case. That sounds like a challenge to us as the developer has make the game displays on the upper half of the smartphone's screen only. It is indeed an exciting news and we are totally looking forward to its availability, supposedly later this year.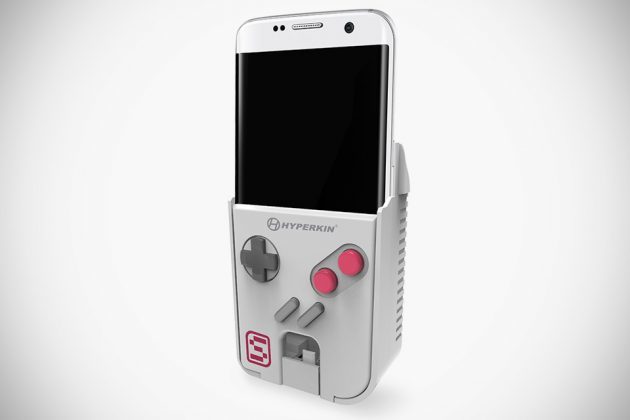 However, there's a slight caveat here: it looks like it is designed to be used with Android smartphone, well, at least for now, it appears to be so. While we are excited, we are wary of the design hurdle, even for Android as today's device comes in a variety sizes. That said, there's a good chance that the case, if it becomes a reality, will be designed for specific makes and models. Then again, judging from the images, it looks like it is adjustable, which we hope to be the case (pun, not intended).
UPDATE [June 20, 2016] It is confirmed that the Smart Boy will be compatible Game Boy and Game Boy Color cartridges, and it is, for now, designed with Android smartphones in mind. Hyperkin will be releasing a Smart Boy Development Kit to enable developed to "advanced Hyperkin's current build towards a retail-ready version." Sadly, iOS version will only be developed if there's "demand from the retro gaming and tech community." In any case, while exciting, it won't be available as soon as we may have hoped. It is a progress, nonetheless.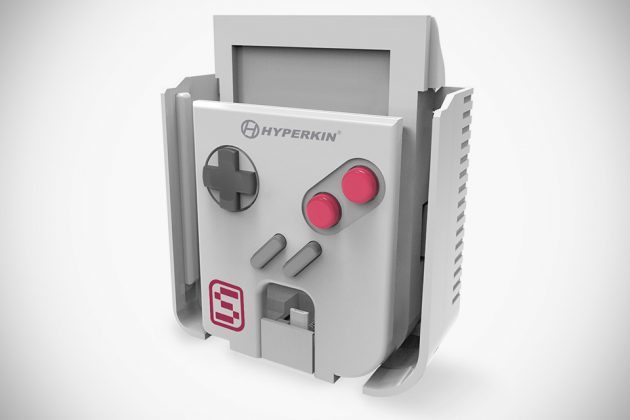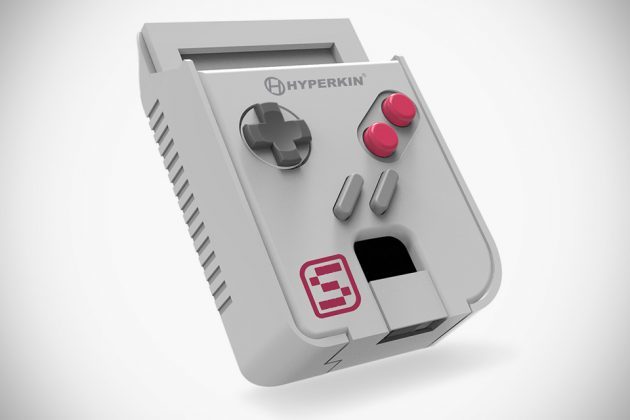 Additional renders courtesy of Hyperkin.