who doesn't love tactical flashlights and rugged watches? ok, perhaps not everyone, but if you so happen to love both as much as we do, then we suppose having a Luminox watch stuck to a wrist-worn LED light would probably sounds like music to your ears and such is what the SureFire 2211 Luminox WristLight is. developed in conjunction with active law enforcement, SureFire has taken the firm's 2211 WristLight and incorporate a Luminox rugged timepiece into it, thus allowing you to tell time, as well as blinding any potential threat. this latest hands-free illumination solution features a high-performance LED, paired to a proprietary refractive optic, to throw out up to 300 lumens of light downrange as you hold a pistol in a standard two-handed grip.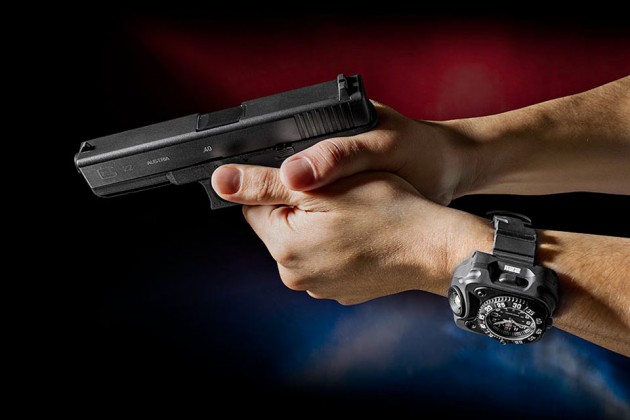 the LED light is activated with either one of the ambidextrous button, or by pushing both buttons simultaneously to cycle through the three intensities: low (15 lumens), medium (60 lumens) and high (300 lumens) output. it also boasts a rugged Mil-spec hard anodized aerospace aluminum body, a durable rubber wristband, a rechargeable lithium-ion battery to power the LED light, and a built-in tactical LED fuel gauge to keep tab on the battery status. a separate, non-rechargeable lithium battery powers the watch's Swiss quartz movement and like most Luminox rugged timepieces, the 2211 Luminox also features marked unidirectional rotating bezel, self-illuminating tritium gas hands and markers for lowlight time telling, gasket-sealing for waterproofing, and finally, a scratch-resistant mineral crystal rounds up this delightful flashlight-watch hybrid.
the best part is, you don't need to be in the law enforcement to get one and it is applicable to our everyday lives too, such as camping and other instances where illumination is required (like blinding your would-be assailant you encountered while walking home late at night). it is available now for $795 from SureFire webstore. product promo video awaits after the fold.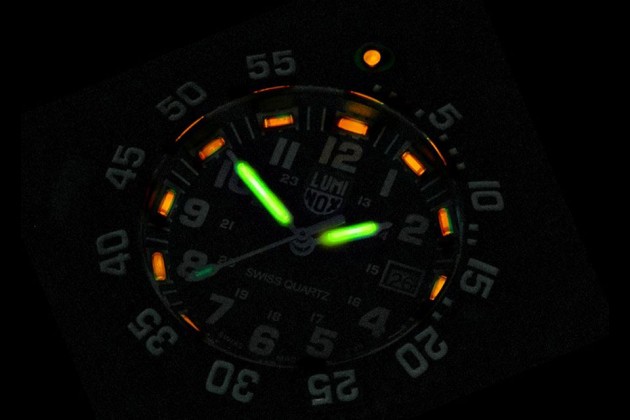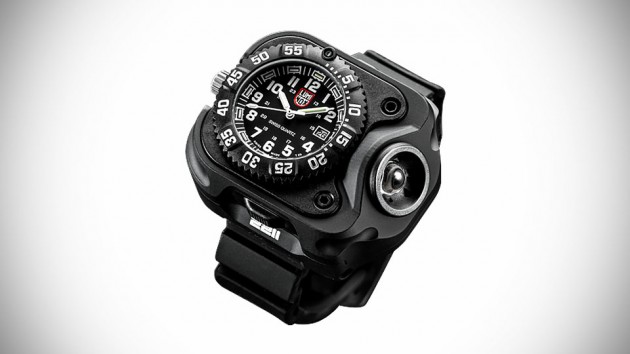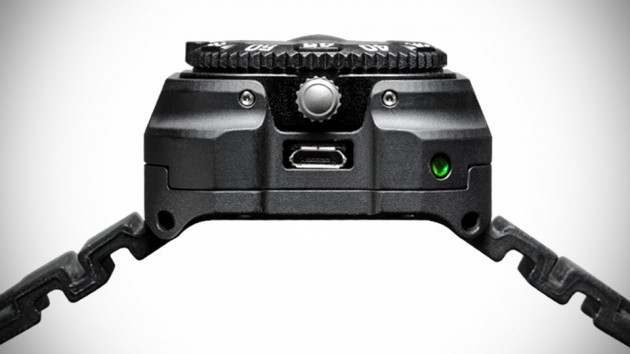 SureFire via Guns & Ammo