myth: belt is for holding up your pants. ok, maybe it is not a myth per se if you are an urban dweller cos' that's what a belt does, but if adventure is what you seek, you are going to need a belt that goes beyond holding up your pants and for that, Survival Belt will gladly fill the shoes. designed with survival in mind, Survival Belt is the brainchild of SlideBelts who have been in the business for six years now, and while it may look like an ordinary belt, the belt buckle actually packs a bottle opener, and depending on the models, you may also find a fire-starter and a multi-tool integrated into it. and then there is the super tough belt with 2,000 lbs of tensile strength for any hauling job, tying down a bike in the back of a truck, or even bundling up a pile of firewood.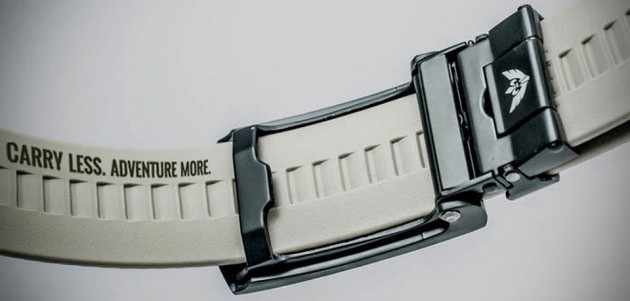 unlike traditional belt, it has no holes. instead, it uses a ratchet design perfected by the company, where a small tab in the buckle engages with the "teeth" on the bottom of strap – working much like a zip tie. the belt is super durable. it is waterproof, flexible, abrasion resistant, UV protected and easily maintained with the simple act of wiping with a damp cloth. basically, this belt is made for the great outdoors and roughing out in the wild. during the product's campaign on Kickstarter, SlideBelts is offering the base buckle which features an integrated bottle opener and comes with a rugged strap, and a survivor buckle that comes pack with a fire-starter, a bottle opener and of course, the rugged strap. those are the two available for now, which cost $59 and $89, respectively.
just barely two weeks into the funding campaign, the project has already attracted over 1,100 backers and is well over 160 percent funded. if all goes well, the outfit plans to include new options, such as multi-tool and even GPS functionality for safe tracking into the belt. you have five colors to choose from for the strap and a choice of two materials for the rugged belt buckle. if you love the idea of carrying a few less thing, then hit up Survival Belt's Kickstarter page to show your support. in the meantime, keep past the fold for a very manly pitch video to learn more.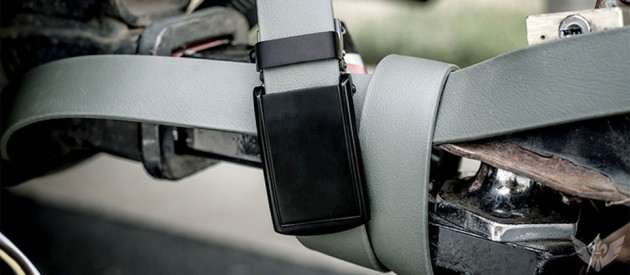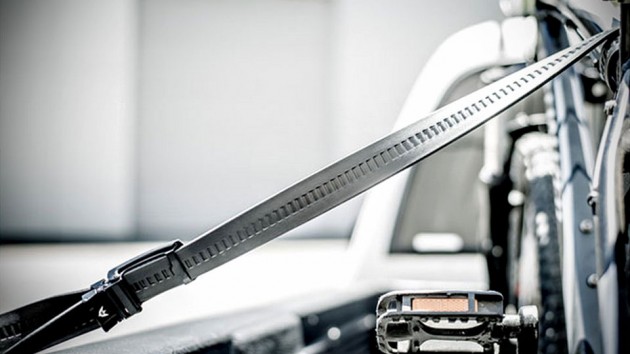 submitted via TIP US page.