What do multi-tools have to do with men's fashion? Absolutely nothing, well, that's until now. Meet Swagger Toolbox, a 10-functional multi-tool set hidden away in men's formal attire essentials including cufflinks, collar stays and tie clasp. Who would have thought those things could do something else other than what they are suppose to do? We certainly did not see that coming. Crafted by expert jewelry makers from hardened stainless steel, the Swagger Toolbox will turn a stunning gentleman to a suave handyman in an instant. Though the odds of you needing to do some repairing while dressed in a handsome two-piece suit are pretty low, it is still a brilliant idea. Just look at it this way: a man in an expensive two-piece suit, lending a damsel in distress a hand because he had the tools (do not think dirty) with him always. And who knows? It might just help you score a date or two, well, if that's what you're after.
Apart from looking sharp, you get functions like bottle opener, cutter and box opener from the tie clasp. There is also a wire stripper, screwdrivers (both phillips and flathead) and protractor on the cufflinks and finally, hex bolts and nuts are taken care by the standard and metric hex wrenches on the collar stays. The collar stays can also be used to open letters and sports useful straight edges to do stuff like drawing straight lines. The three comes as a set, available in four different colorways: black or white hard enamel filled with 24K gold, or black or white hard enamel filled with .999 silver plating, and each set comes with its own finely crafted toolbox for complete elegant and sophisticated look. Want a set? Then head on down to Swagger Toolbox Fashionable Multitool's Kickstarter page and pre-order yours. Prices start at a modest $49. As for delivery, it is slated to happen in September 2015.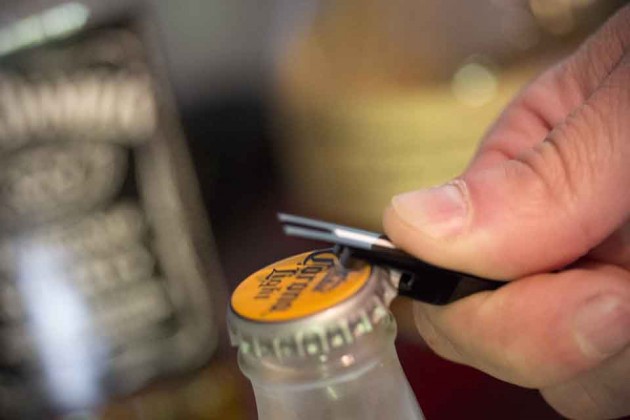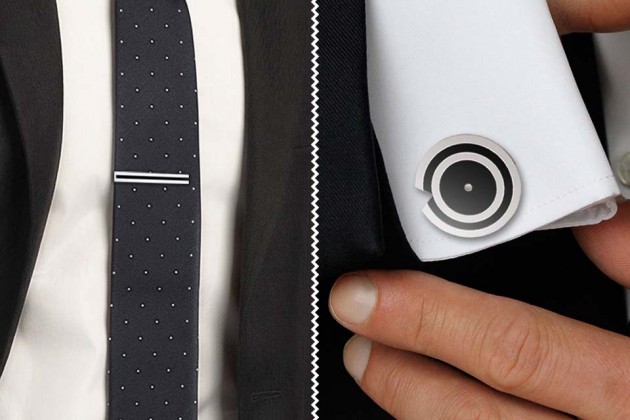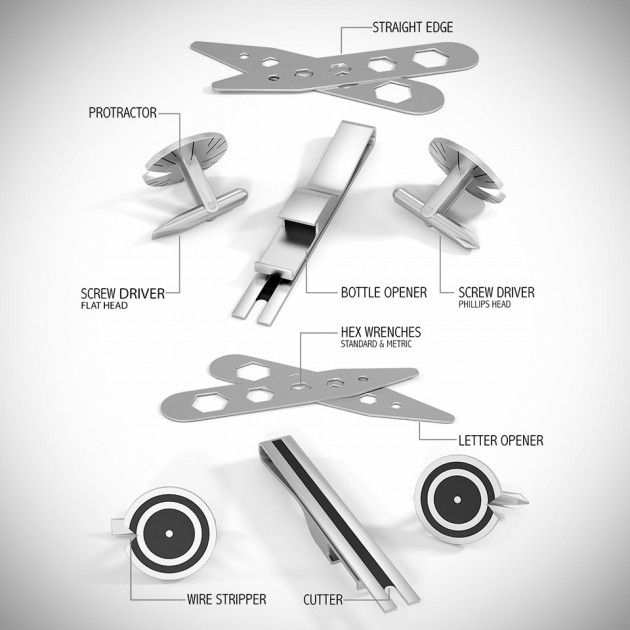 submitted via TIP US page.