Motorcycle lovers and Tesla fans must have gone thru some serious emotional roller coaster over the last few days. First, was the excitement over Tesla Motors' "first electric motorcycle" known as "Model M" which has gone viral in the past days and second, to know that this purported electric bike is nothing more than a concept by a London-based CG and design enthusiast, Jans Slapins. So sorry to disappoint, cos' Tesla isn't going to produce electric bikes anytime soon.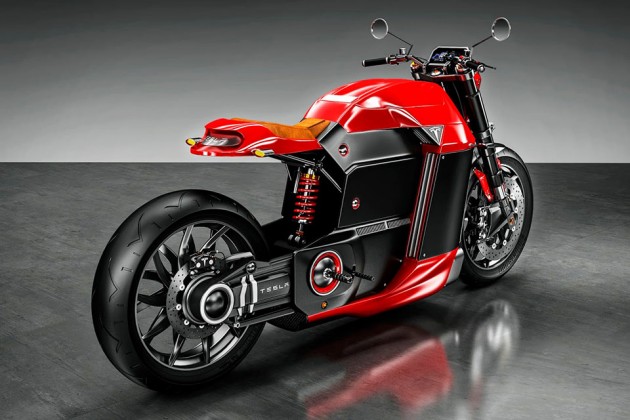 According to Green Car Reports, "Tesla has never indicated any interest in entering the motorcycle market," reasoning that "cars and energy storage are far larger and richer market with greater potential to change society." Also, "the batteries are all wrong for motorcycles," assuming Tesla were to 'carry over' its battery technology currently used in its cars and home energy storage solutions.
This means if Tesla were make electric motorcycles, they would have to commit further R&D to make batteries to fit the tall, narrow space of a motorbike since the company's current cylindrical batteries would just leaves gaps between batteries if they were to be stacked together. So again, sorry to say that this beautiful slapped with convincing Tesla logo is not a real-deal.
We are not a huge fan of Tesla, or least, personally, I am not and even then, I got pretty excited when I first saw then Model M because I believed with Tesla's expertise in battery technology, they could finally make electric motorcycle viable like they did with electric cars.