Yes. We saw what lightsabers would look like if they were designed by celebrated designers, as interpreted by Y Studios, but what if, just what if, the design takes on a truly minimalist look? Well, imagine no more, cos' Valance Saber has created just that: a minimalist lightsaber with a hilt void of needlessly loud ridges and button. It is beautiful, though it probably won't be adopted by mainstream movie makers for the lack of the, well, sci-fi complicity? Maybe. Anyways, you don't have wait for mainstream movie makers to pick it up cos' Valence Saber is selling it on Indiegogo, which for $240 or more, you can pre-order one slated for May 2016 delivery.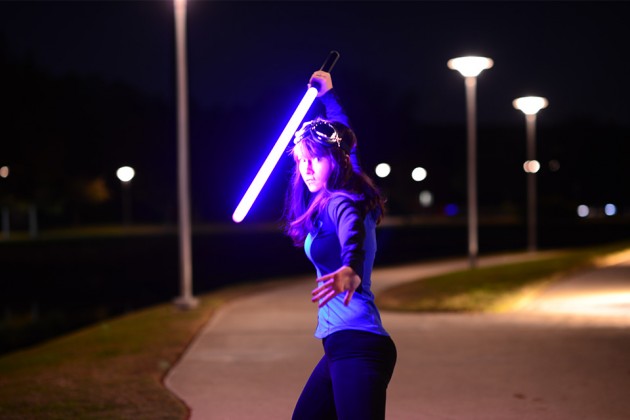 Yea. I know. By then, the hype would have quelled a fair bit, but can't you deny a lightsaber anytime of the year? Nope. You can't. Apart from aesthetically different from the movie's versions, Valance Saber's iteration also stands out with its patent-pending Bluetooth-controlled instant color and sound change which are controlled using a smartphone app. The app allows you to control up to seven sabers and adjust their color and sound effect. In addition, each lightsaber boasts 360-degree sound, made possible through carefully placed holes around the hilt and it is of course, motion sensitive, affording things like motion activated light, brighter light when swung harder and powering down the lightsaber when action stops.
Further setting Valance's Lightsaber apart is, it has a tool-less retention system and two sabers can be linked together to create a long, saber staff, each with independent color and sound (though they can be synced, if so desire). While Valance's vision of lightsaber is sleek and minimal, we suspect it will not appeal to all Star Wars buffs cos' after all, part of the draw of any lightsaber is the hilt design. That said, a sleek hilt when displayed, may not be as impressive. Perhaps, if you are actively pursuing the art of lightsaber combat, this could be an ideal training weapon?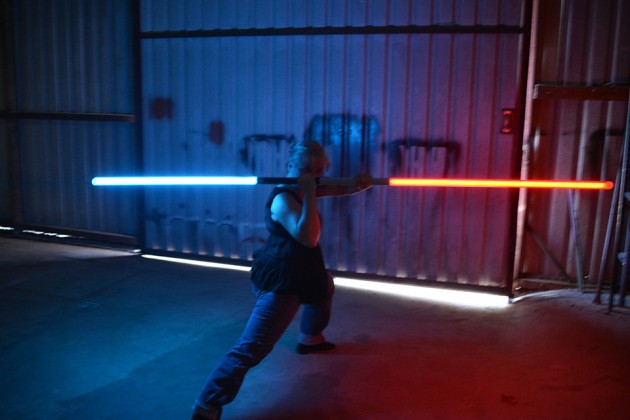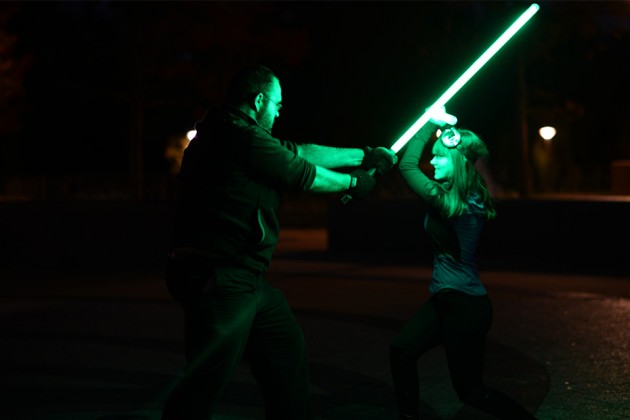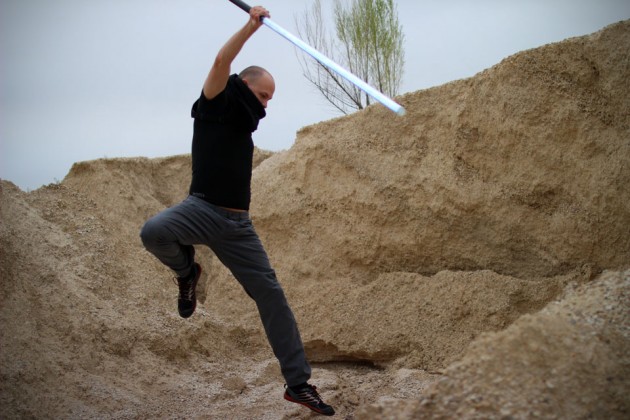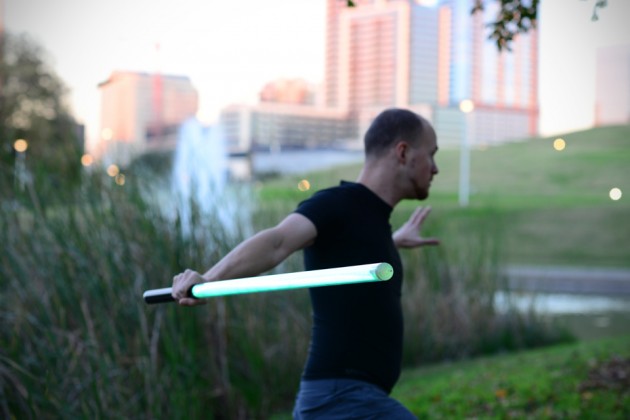 submitted via TIP US page.