You need the USB cable and you also need a backup battery, so why not put the two together and bring just one accessory when you are on the move? Viglo Thino On-The-Go USB Charger is one such accessory. Granted, Thino is not the first. There are many such accessory in the market, but what catches our attention is Thino's aesthetic. It is pretty. Much like stick form factor flash drive, Thino packs a modest 480 mAh lithium polymer battery that's good to keep your smartphone running for up to 2 hours and in addition, it is also a USB cable. Now, no actual 'performance figure' was provided, but according to Viglo, the Munich-based outfit behind Thino, this accessory is designed with smart auto detection to provides up to 3x faster charging.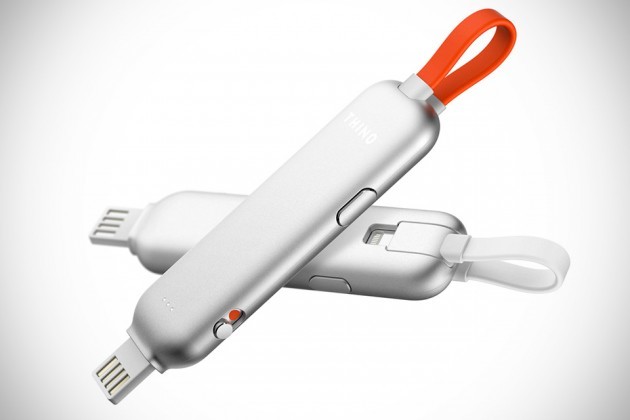 Also packed inside the uber sleek aluminum is a locking system that keeps the connector, either Lightning or micro USB, in place when not in use. This system also allows the charging device to be looped around a keychain or bag. A small feature but no doubt will come in handy when on the road. Also on the enclosure is a "Turbo Switch" that lets you switch between charging a smartphone and using it as a data cable. There's a three-LED to indicate the charge level so you'd be in the know of the juice level and finally, it comes with a dual-sided standard USB connector that eliminates the guess work of which way is the right side up when plugging in to your PC or laptop.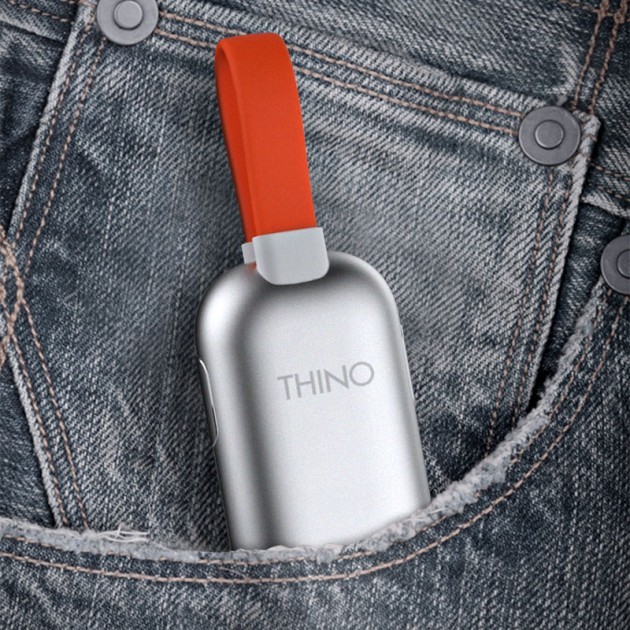 Other notables include overcharge and over-discharge protection, short circuit protection, automatic power path selection, dynamic power management, ESD protection on USB data lines, integrated current sensing, software protection, high-accuracy charge voltage and current, supports non-standard adapters detection, priority for smartphone battery charging, battery temperature sensing and battery charging safety timer. If Thino delivers as promised, it could be one of the best thing to ever happen for smartphone. Sure, its 480 mAh battery doesn't sounds like much, but it should be good enough to tie you over in an emergency.
Thino is now available for preorder via Viglo website for 20 bucks a pop. It will be also be hitting up Indiegogo pretty soon too.
submitted via TIP US page.