Vivo, the granddaddy of pop-up front-facing camera, is not done with the pop-up camera yet. It was recently revealed that it is taking the pop-up camera further. How? By making it detachable.
That's right. A detachable camera on a smartphone. I have to admit. It is rather gimmicky, but it is not without its usefulness. Who knows, this concept, referred to as IFEA detectable front camera concept design smartphone, could serve well as a 007 spy gadget.
The idea is making a pop-up front-facing camera removable so use as a remote camera. Presumably, Bluetooth is used for the communication between the phone and the now-detached camera and it will alert the user if the camera module is behind left behind.
If for some reasons more than one module is available, it is able to pull off multi-camera shooting too. IFEA is sure to change the way we take selfie and use the front-facing camera IF it materializes. No more stretching your hands or leaving your smartphone propped up by a cup.
Amazingly, notwithstanding the tiny size of the pop-up camera module, Vivo have managed to pack a battery into it. Though it is not clear how long the battery will last.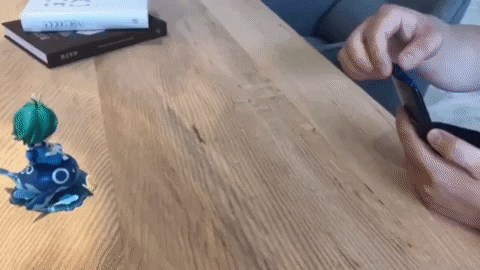 The IFEA may be a concept now, but as you can see in the video embedded below, there's at least one working prototype and therefore, this feature making into production is just a matter of "when?"
Images: Vivo.
Source: Yanko Design.