In most homes, access to higher floors requires either a set of stairs or ladder, but for rock climbing couple Vince Sorgentoni and Sam Adams, those are just way too conventional and since they both a thing for rock climbing, they opted to installed rock climbing holds on the walls to access one of the two lofts inside their super tiny, RV-based home called Z Huis. Z Huis is designed and built by North Carolina-based tiny home specialist, Wishbone Tiny Homes.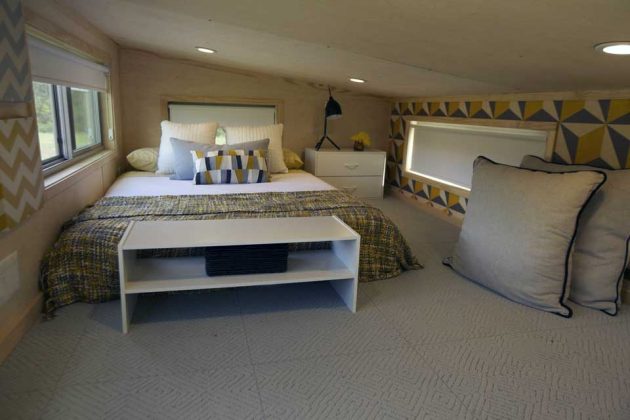 This towable cosy dwelling measures a mere 204 square feet (19 square meter – that's tinier than a shoebox apartment!) and while small, it is as complete as any home, albeit in a smaller scale. Vince and Sam humble abode features a sunken living area, full kitchen, a bathroom with a compost toilet and two sleeping lofts. Every inch of the interior is fully utilized, even the space under the stairs wasn't spared. The interior was so well designed that from the photos, you won't be able to tell that it is actually a RV registered with U.S. DMV. The home is outfitted with roof-mounted solar array that affords it to stay off the grid if the owners so choose to.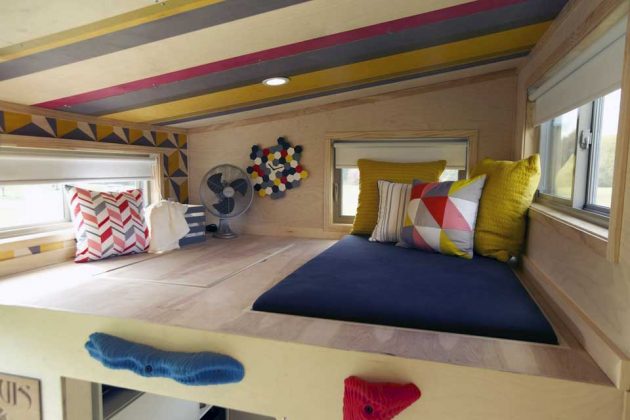 While nice Vince and Sam has to give up Z Huis because they are unable to find a parking place that's near to their work and school in Philadelphia where they have moved to. If Z Huis Tiny Home looks familiar to you, that's perhaps because it was featured on TV, in a program called Tiny House Nation. Apparently, Z Huis homes like this are available in as quick as seven days if you resides in the U.S. and also if you are prepared to plonk down $65,000-75,000.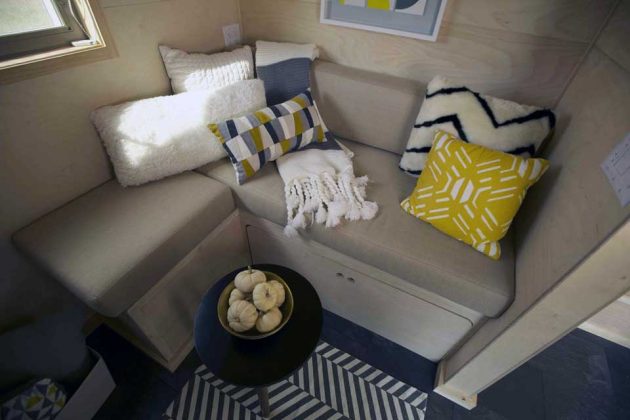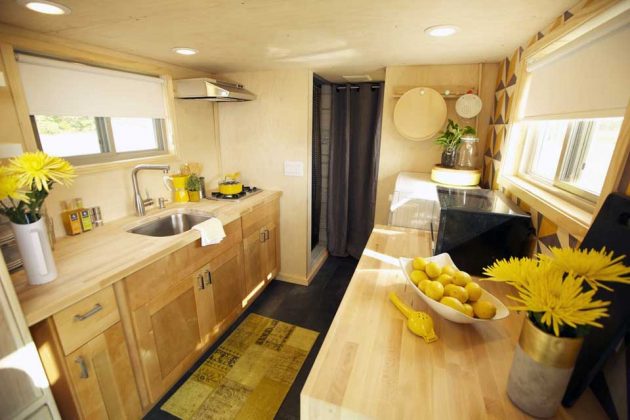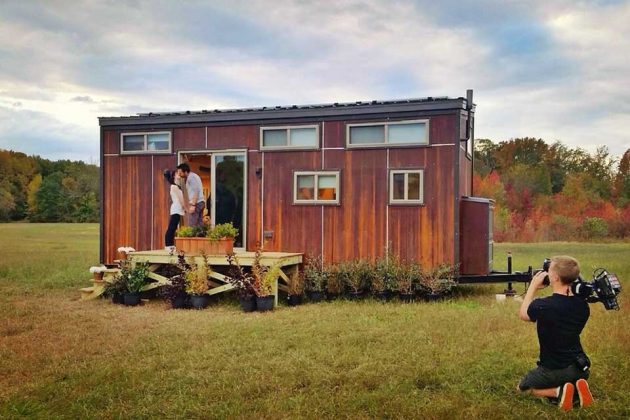 Images via Tiny House Town and YouTube video screengrab.
via Neatorama via Tiny House Town