If you camp often, you will notice that lantern is the one thing that's hard to pack. Lanterns are mostly cylindrical and therefore, it consumes precious space and that's not to mention after all the effort of packing it in, you get crazy dim light out of it which is pretty ineffective in pitch dark night. This is where BioLite BaseLantern wants to make the difference. Billed as the world's first flatpack lantern, BaseLantern broke lantern design tradition by going flat instead of cylindrical. It lights up on both sides leveraging on edge lighting technology, providing up to 500 lumens of illumination and has an integrated folding stainless steel stand which can also doubles as a carrying handle. And did we mention it looks pretty fabulous too?
A standard BaseLantern packs a rechargeable lithium-ion battery rated at 7,800 mAh, good for up to 54 hours of lighting duty and it has two USB ports that lets the lantern share its juice with other electronic gear such as smartphone, action cam, portable speaker et cetera. If more juice is needed, such as for longer off-the-grid experience, there's an XL version that packs a 12,000 mAh battery. BaseLantern is essentially an extension of BioLite's lighting ecosystem and as such it is designed with a pair of custom ports to enable it to hook up with other of the outfit's outdoor lighting solutions such as the BioLite SiteLights.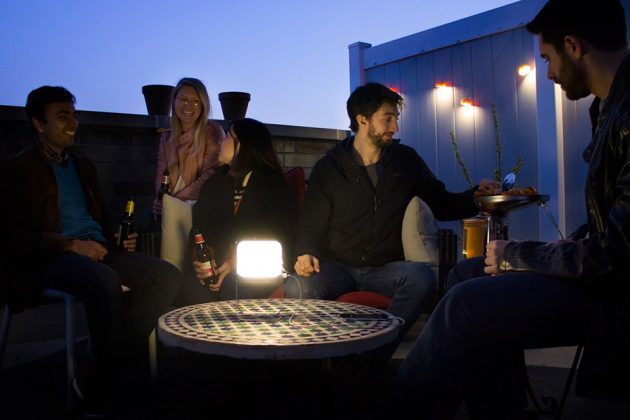 It is Bluetooth LE-enabled too, and works with a dedicated app to allow brightness adjustment, changing of light color and setup proximity activation to automatically turns on the light as you approach the campsite so you know you are heading in the right direction. In addition, the app also lets you set alarm and timer to on or off the light at your desired time and offers real-time insight into the power status so you can make the most out of the battery life.
It's quite amazing how feature rich a lantern can get, keeping in mind that it has a pretty compact stature that measures 5.1 x 5.0 x 1.7 inches (129 x 127 x 44 mm). BioLite has taken BaseLantern to Kickstarter where a pledge of $79 or more will secure yourself an unit, slated for October delivery. Continue reading to catch the product pitch video.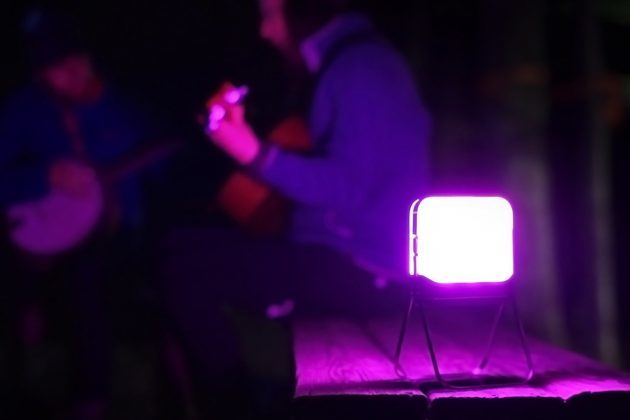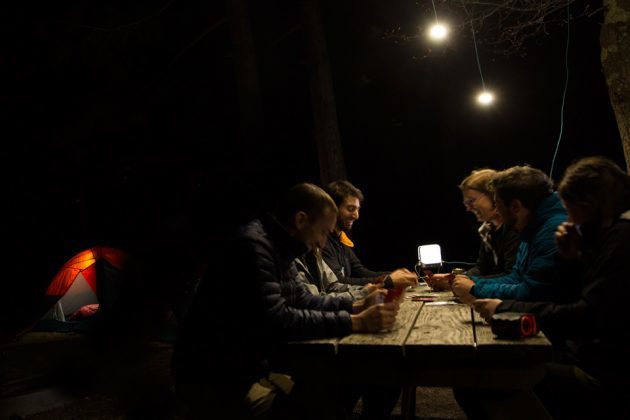 submitted via TIP US page.