The wilderness offers an abundance of natural energy which we can harvest to keep our gadgets topped. With the advancement of solar cells, we can easily do that. Though we can't say the same for wind, as you need huge, consistent gust to get enough energy to be converted to electrical power. However, if you are near a flowing stream or river, it can also provide you with the much-needed power too – if you have a portable hydropower plant like the Blue Freedom. Of course, Blue Freedom isn't the first that we have seen, but being sucker for pretty designs, we are impressed by both its capability and esthetic. This thing is a looker and backpack-friendly too.
Conceived by Munich-based Blue Freedom, this portable hydropower plant consists of two parts: the 5W generator, a hydrodynamic turbine, and a donut-shaped device which is essentially the power pack. Bridging the gap between the turbine and the power pack is a 70-inch (180 cm) long rope-like flexible drive shaft that transmits the generated electricity to top up the power pack's 5,000 mAh battery. Since it is using the force of nature to generate electricity, so don't expect it to pack the battery quickly. In fact, it will take a couple of hours to get the pack to fully charged, but it will probably be a time well spent next the stream in the life so far cos' after that, the donut device can pump out up to 2A of electricity to recharge any USB-powered devices, including, of course, your lovely non-water-friendly smartphone.
About a year and half ago, we saw Hydrobee's proposal which allows it to be towed behind a boat to get that hydropower, but we are not sure if Blue Freedom can do the same. If it can, then it will be a huge boon for anglers and boating enthusiasts, or at the very least, you don't need to be stuck in a location while the power pack draws its sustainable energy from the river if happen to be boating. If you are an avid outdoor enthusiast, this is no doubt a must-have (probably in addition to your solar chargers) accessory to pack along in the next outdoor adventure.
You can pre-order the Blue Freedom Portable Hydropower Plant over at Kickstarter where Blue Freedom is running a crowdfunding campaign which will end on May 2. Depending how fast you act on it, you are expected to shell out $219 or more for one such device with delivery expected to happen in October 2015. Scroll down for a product pitch video to see it in action.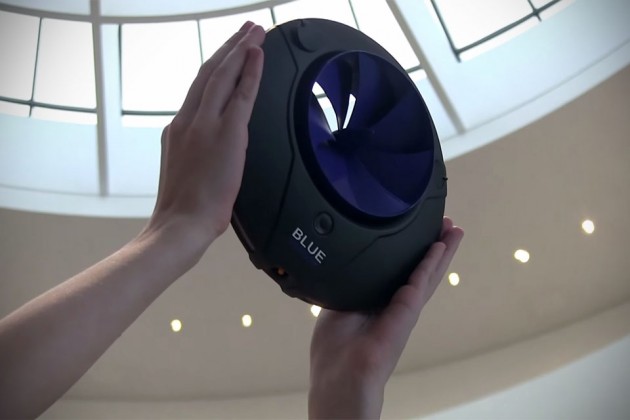 via Gear Hungry