If you agree that stock camera bags, if there's even any, are too mainstream and lacks style, then we think it is high time for you to acquire something other than a padded black nylon bag. Something like the CamCarry Camera Bag by Chivote would be a good fit if style and practicality are what you seek. Yup, it's Chivote. The London-based leather goods company is back, this time with an uber stylish camera bag that kind of defies the design norm. Handcrafted in Europe out of Italian vegetable tanned leather complete with matching shoulder strap and bronze-colored hardware, CamCarry's design distanced itself from the norm by taking on a boxy, almost cube-like form. There is no form follow function or vice versa here; it is both.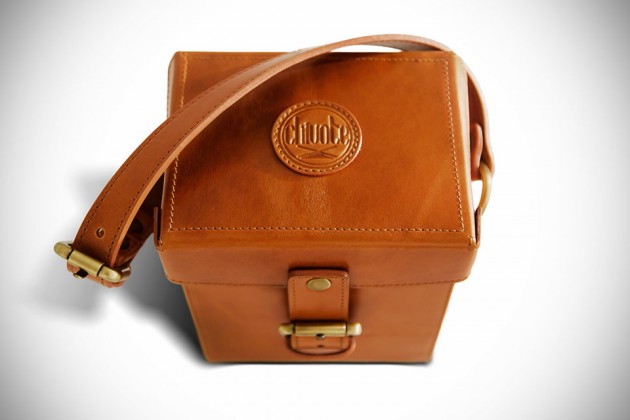 The squarish design's clean and simplicity conceals a functional purpose, and that's to contain a regular DSLR, keeping it protected while you're on the move, while injecting a dose of stylishness and elegance. It has flip-top design that opens up to afford a wide, easy access to your shooter. Additionally, it offers a choice of carrying style, including over-the-shoulder, on the belt, or even worn around the waist much like a waist pouch. Obviously, this is not the go-to bag if you're expecting to do some full-scale shooting, cos' it only fits a camera along with a standard lens. However, it does have an internal pocket for smaller items such as earphones, SD cards and stuff, plus there is a set of elastic bands under the flip-top over which can be used to stash cables or similar items. How you plan to utilize those extra room is pretty much your prerogative.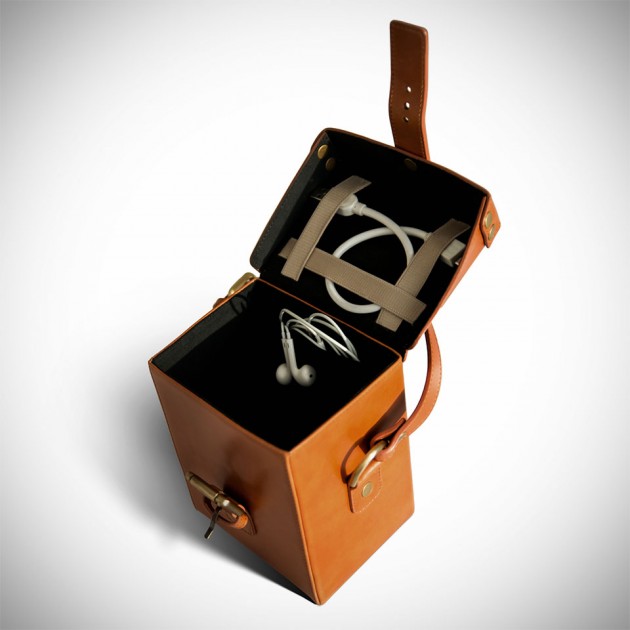 Unlike many handcrafted beauties we have seen, CamCarry also stands out one quality camera bag that won't punch a serious hole in your wallet. It will only cost you £59 or about US$89 to own, but that's if you're quick to jump on this early bird special on its Kickstarter campaign. After which you're looking at £64 a pop (about US$97). If the campaign is a success (and we are confident it will), you can expect shipping to commence as soon as April 2015. Continue reading for the product video.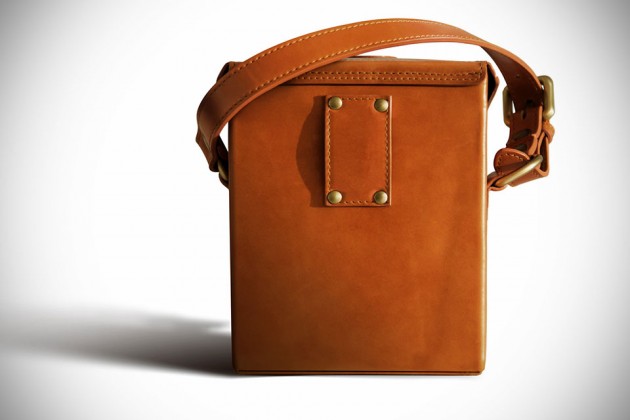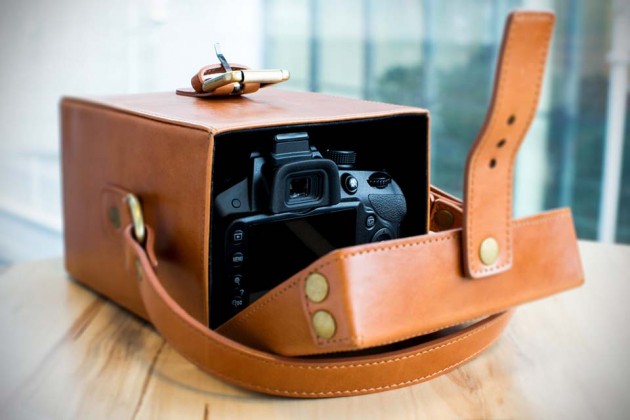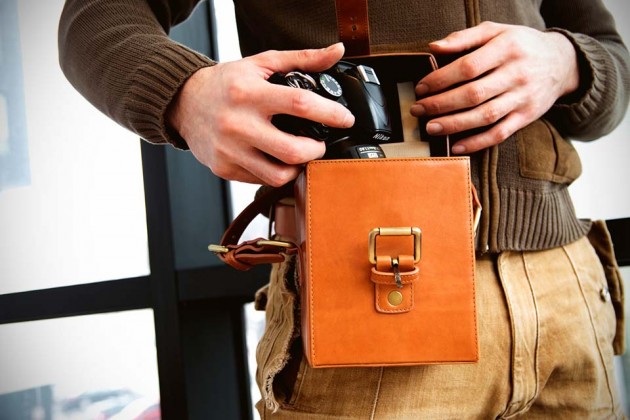 submitted via TIP US page.