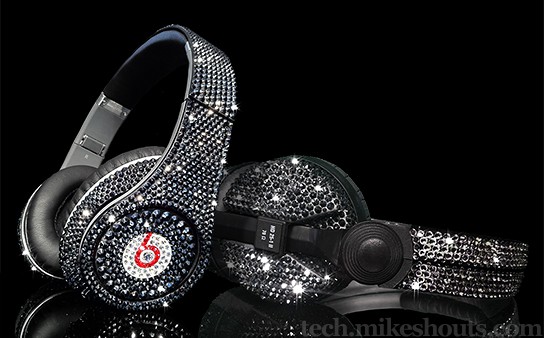 (credit: Crystal Rocked)
for more than 10 years, Crystal Rocked has been turning up crystallized products through its sister company, CrystalRoc and unlike its brand name suggest, it deals more than just genuine Swarovski crystal elements – it specialized in metal and plastic alike, making them suitable for plating into gold item. under the brand name Crystal Rocked, recently, it has unveiled a couple stunning crystalized cans to satisfy audiophiles' need for the element of bling. these pair of cans include the Limited Edition Sennheiser HD25 mk II Black Edition headphones and the Dr. Dre Beats Studio Headphones Swarovski Jet Hematite.
[ad#Google Adsense-text-468×60]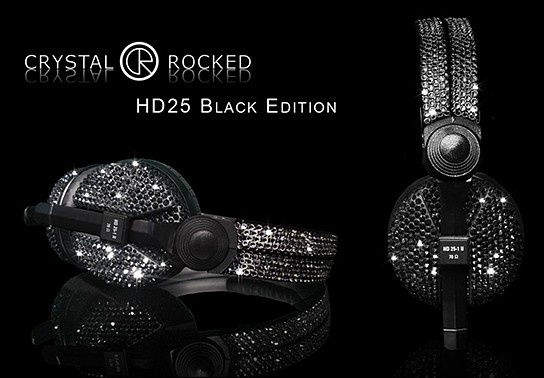 (credit: Crystal Rocked) Sennheiser HD25-1 II Headphones Limited Edition Swarovski | £399.00 | www.crystalrocked.com
the first in line is the Limited Edition Sennheiser HD25 mk II Black Edition headphones that is encrusted with over 2,000 (or 1,400? i am confused as well) individual Swarovski Crystal elements hand set by Crystal Rocked's London studios. this exquisite example has a very limited production run of just 20 units and are available via Crystal Rocked web store for £399 (about US$655).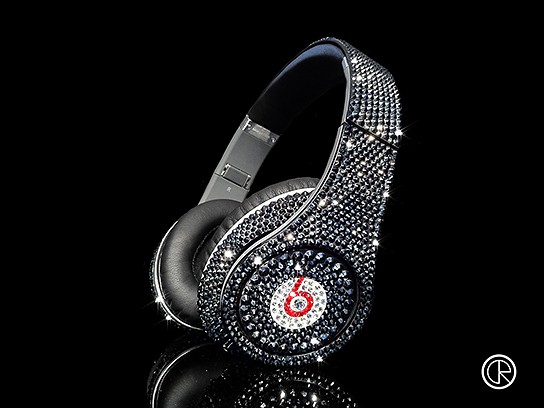 (credit: Crystal Rocked) Dr. Dre Beats Studio Headphones Swarovski Jet Hematite | £558.00 | www.crystalrocked.com
touted as the most exclusive Dr. Dre Studio headphones in the market, the Crystal Rocked pimped Dr. Dre Beats Studio Headphones has over 4,000 individual Swarovski Crystal elements stuck to it. as far as customization goes, if going all-out chrome or colorful hues isn't your cup of English Breakfast, then this £558 (about US$917) blinged out Studio cans should do it. we all know the specs for Dre's Studio, so what's left for us to do is to scrutinize its aesthetic and in that respect, i am sure nothing stands out more than crystals – especially when strolling down the beach on a sunny summer afternoon.
SOURCE: Crystal Rocked / CrystalRoc