One of the critical things when heading into the woods for camping is to ensure all essentials are packed and yet, not to overload yourself. Having said that, wouldn't it be nice that you can have one less load to carry? While you are cracking your brain over what you need and don't for your next adventure, husband and wife startup Clayborne Outdoor introduces a hammock/sleeping bag hybrid known as Bison Bag, which literally saves you one less thing to lug along, and now, they want you to eliminate one more thing from your backpack: the blanket. Meet the G2 Bison Bag. It functions like the original which means it is a two-anchor point hammock and sleeping back rolled into one, but now boasts a triple layer insulation built into it to seal the heat in.
The first layer locks the heat in, while the second is a small hot air space between the hammock and sleeping bag, and the third, is the actual hammock layer. By giving you the insulation you need in a cold night, you can forget about packing a blanket for that extra warm when snugging under the G2 Bison. In addition, the new design also boasts a same material construction for both the sleeping bag and hammock, so that the entire setup will flex together (but not by much, thanks to the 170T polyester used) and also cuts separation between the bag and the hammock.
Like its forebear, G2 Bison Bag comes in one neat package, containing everything that you need including sleeping bag, hammock, rope and carabiners, to setup a cosy place for a good night (or day) rest. If you are all up for it, you can considering pre-order the G2 Bison Bag over at Kickstarter for an early bird price of 90 bucks or $110 if those runs out.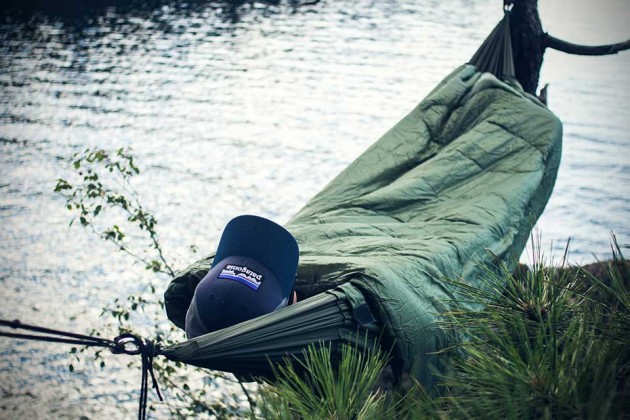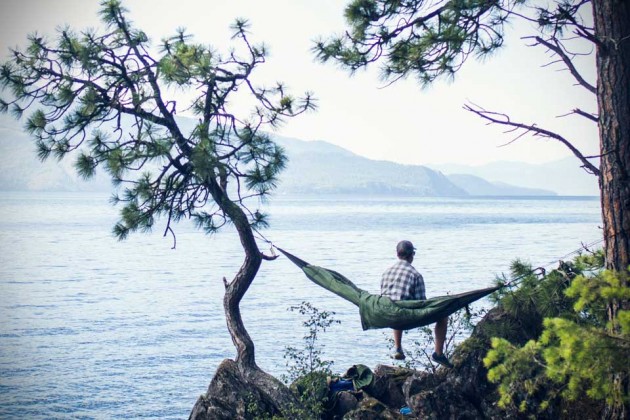 submitted via TIP US page.