we, or rather i, have been a fan of LEGO enthusiast Brent Waller's works. it started when Waller created his own iteration of the The Dark Knight's Batmobile nicknamed 'Tumbler'. thanks to Waller and the blueprint he willingly shared with fellow LEGO lovers, i was able to build a LEGO Tumbler myself. the details that went into Brent's Tumbler were nothing short of amazing. that said, i am more than thrilled to know that one of Brent's work, the Ghostbusters ECTO-1 is going be an official LEGO set. the 21108 LEGO Ghostbusters Set, as it will be known as, will hit the shelves this June, just in time for the 30th anniversary of the iconic blockbuster film.
as always, the details that go into Brent's ECTO-1 aka Ectomobile is astounding; it is loaded with the paranormal detection equipment, plus details like official Ghostbusters logo decoration, removable roof, tracking computer, seats for three minifigures, and each set comes complete with the four key members of the Ghostbusters – Raymond "Ray" Stanz, Peter Venkman, Egon Spengler, and Winston Zeddemore – along with their mandatory proton packs. ghosts are, unfortunately, not included, but hey, you can always make your own; all you need is to find yourself some goo, or for practicality sake, marshmallows will do too (sailor outfit optional, though).
it is ashamed that the Ghostbusters HQ building isn't included, but it's a start. expect the set to come with a $49.99 sticker when it becomes available.
UPDATE [February 26, 2014; 06:24PM PST] for those who haven't heard, Harold Ramis who the character Egon Spengler has died at his home in Chicago at the age of 69, on February 24, 2014. may his soul rest in peace and thank you for bringing so much joy to the world.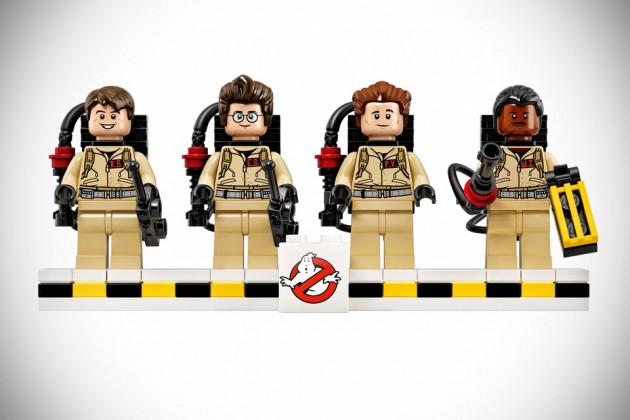 LEGO Cuusoo via Geekologie via FBTB