there are Apple USB cables and there Apple-compatible USB cables that beckons to be show-offed and offers length practicality which the stock cables don't. the Lightning Rabbit is one such cables which we are going to dive into today. you must be thinking: 'a cable is a cable. they either work or they don't. what's there to review about?' well, you are only half right. extreme users typically faces two key issues with stock cables: durability and length, which are both addressed by the Lightning Rabbit cables with the extra perk of looking (very) awesome. we have here with us, three models: Lightning Rabbit (a Lightning connector-equipped cable), Micro Rabbit (a micro USB cable for just about any USB-powered devices) and Old Skool Rabbit (an Apple old 30-pin connector cable).
the first thing you will noticed is the fabric wound cables and aluminum tips which are huge departures from Apple's 'traditional' white plastic item. not that Apple's white offering or the current horde of predominantly black micro USB cable is repulsive, but i would say, aesthetically, they are a better much to the beautiful, aluminum-clad iPhone 5 or HTC One M8. on the build aspect, all three cables share the same build approach, one that is similar to what Apple is using on its Lightning to USB cables. the construction is pretty impressive: there are no rough edges or spurs to be found and no frays or whatsoever on the cable's fabric sleeve, well, at least not on the set that we have. on each end of the cable, you will find aluminum tips with molded hard plastic seamlessly integrated with the respective connector type. the same hard plastic can be found on the cable-end of the tips too.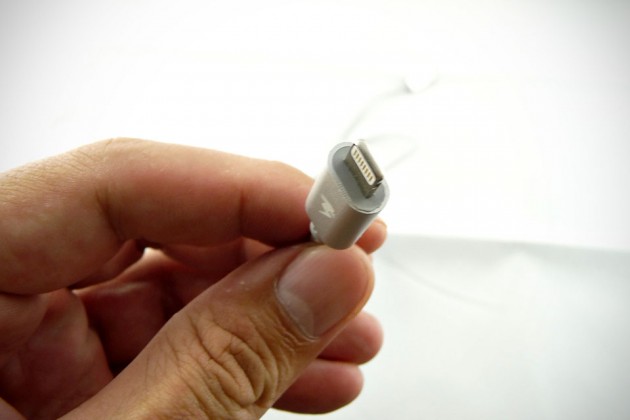 being a person who takes build quality serious (maybe a little too seriously at times), it is only natural that i subject the tips and connectors to some 'reasonably sound' tucks and shakes. i could not pinpoint any fault as far as 'sturdiness' or stability is concerned. to top that off, the fabric wound cable provides more durability over the traditional rubber/plastic cable sleeves and should not, under normal usage, breaks like stock cable does and it has an incredible length of 5 feet (or a little under 1.5 meters as per our measurement). the extra length is a boon for those who find Apple's 0.5-1m offerings a little too short and the 2m model an overkill. in any case, at five feet, it is probably not a cable for those desktop sync moments – unless you have an elegant solution (which is not hard to find, really) of organizing the excess length, or clutter happens to be your kind of thing.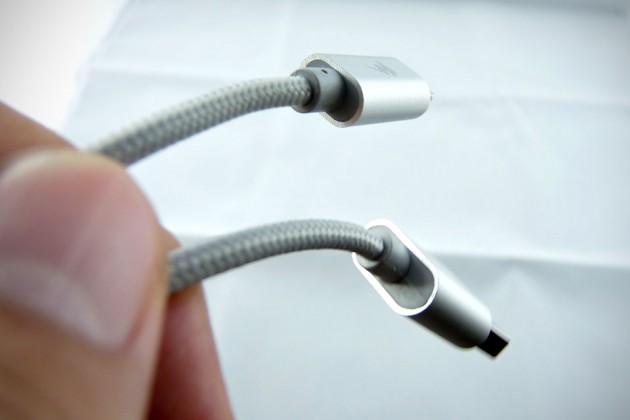 with fabric wrap, we were half-expecting the cable itself to be unmanageable, which turns out to be surprisingly flexible (and nice to touch, if we might add) and relatively straight if you lay it flat, but don't expect a perfect straight line, at least not immediately after being unwound. that said, the Lightning Rabbit fabric-wound cable is probably more suited as an always-plugged-to-the-power-adapter-on-a-wall-outlet kind of cable as winding up could result in quite a mess. obviously, portability is not the top concern here as attributed by its generous length. then again, there is really no reason anyone would need to bring a 5-ft cable out, isn't it? on the functionality aspect, we tested it with four devices: iPhone 5s, iPhone 4, iPad mini, Nexus 5, as well as Nexus 7 (1st-gen), and they charges and sync without any hiccups. perhaps most importantly, we did not meet with 'device not supported' notification when used on Apple devices for the duration of syncing and charging.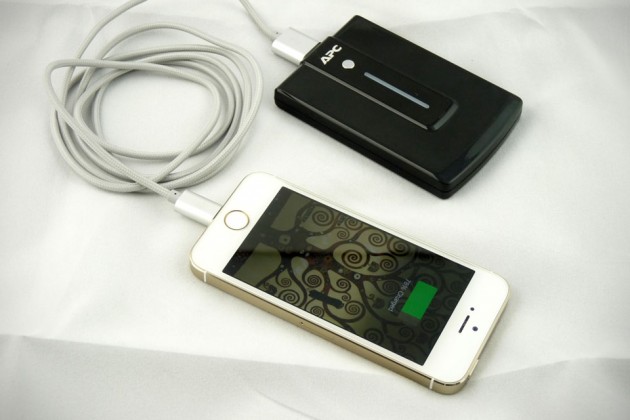 overall, these are seriously pretty cables that should please most style-conscious geeks, though the 'bendy' nature of textile sleeve might be a thing of concern if you are the sort who can't tolerant anything but perfect straight (see image below). of course, that wouldn't be a biggie if you are not going to wind the cable up because it would just smoothen out over a short course of time. you can pick up the Lightning Rabbit Fabric-wound cables at Lightning Rabbit web store for $15 and up.