Logitech UE Boomboxes and Radio | from US$99.99 | www.logitech.com
gone were the days where audiophiles are sentenced to their confine of their living room. thanks to the advancement in various technologies, including advanced Bluetooth technology, audiophile can now enjoy their favorite tunes when they are out and about. the latest to join this vast market of portable audiophile-grade gadgets is Logitech UE's new line of boomboxes and radio that are the results of Logitech's expertise in seamless connectivity and UE's knowledge of creating audiophile-grade sounds.

Logitech UE Boombox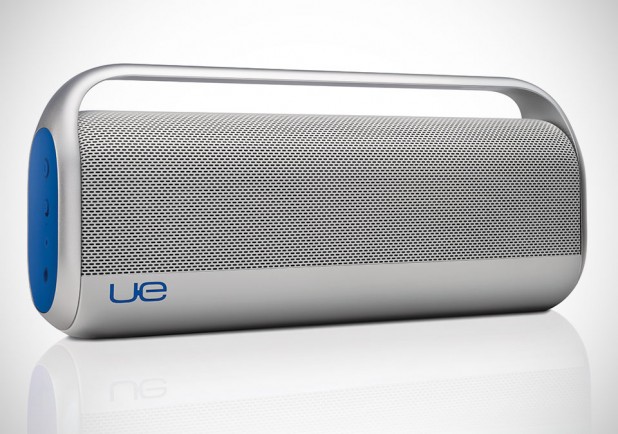 the days for dual cassette tapes boomboxes are well over but that doesn't mean that you can't carry on that boombox-over-the-shoulder tradition when hit the beach while blasting your favorite tunes from Beastie Boys or Run DMC. weighing in at just 1.98 kg (4.4 lbs), the Logitech UE Boombox let you do just that without bruising your shoulder and offers the 21st century technology of wireless streaming via Bluetooth technology. the Boombox can remember up to eight Bluetooth-enabled devices and connects up to three devices at the same time so that three of you buds can take turn to be the DJ to spin the tunes. it features eight custom tuned precision drivers, including two 0.5″ tweeters, two 3″ woofers, and four 2 5/8″ passive radiators, a rechargeable battery for up to 6 hours of playback in between charges, a 3.5mm audio output jack for some private listening time, large volume rocker button, and a beautifully sculptured aluminum handle integrated into the body for ease of lugging this baby around. the Logitech UE Boombox carries a retail sticker of $249.99. check out a short product intro video below.
Logitech UE Mobile Boombox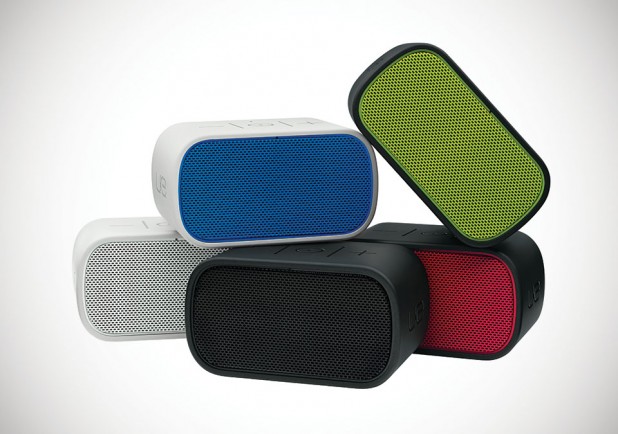 the Logitech UE Mobile Boombox is the answer for those who demand both sound quality and ultra-portability. it allows up to eight Bluetooth-enabled devices to be pair with it and up to two devices to be connected. which means, you could have your Bluetooth-enabled tablet and smartphone connected to it simultaneously and choose to spin the tunes from either devices with ease. other features include a two 1″ full-range drivers, a micro USB rechargeable battery that's good for up to 10 hours of playback per charge, speakerphone functionality, and a grip-acton rubber casing that is built to withstand a little rough and tumble. the Logitech UE Mobile Boombox comes in a choice of five colorways and retails for $99.99 a pop. scroll down for a short product video intro.
Logitech UE Smart Radio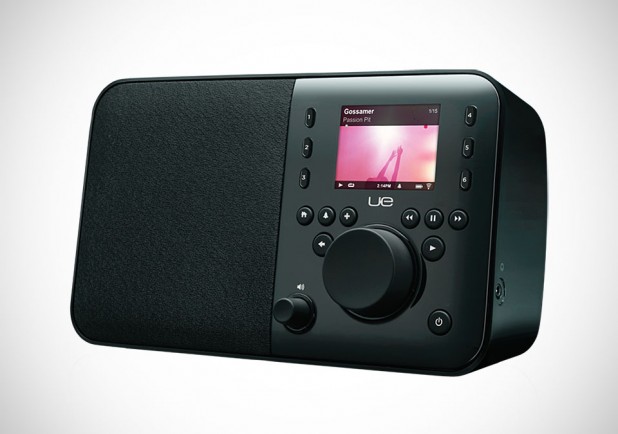 with digital copies of the our favorite music stashed in the various devices, it is easy to forget that our love of music begins with radio. that said, the Logitech UE Smart Radio serves as a reminder where our love of music begins and offers you with not only local radio stations but, when connected to a wireless network, let you access thousands of free Internet radio stations from around the world, plus popular online services such as Pandora and Spotify. and that's not all. while radio may be its staple, it can also wirelessly stream your music collection stored in your computer – if you ever get bored with the virtually endless number of radio stations. on the audio performance department, it sports a 3/4″ high-definition, soft-dome tweeter and a 3-inch high-power, long-throw woofer, complemented by class D amplifier with digital crossover. other features include a 2.4-inch color LCD with ambient light sensor, six preset buttons for one touch access to your favorite radio stations and playlists, seven days alarm clock functionality, and a 3.5mm audio input jack caters to other sources – all these for a suggested retail price of $179.99. a product video follows after the break.