I am sure you've heard about Samsung's plan to out an Iron Man-themed Galaxy S6 Edge. Well, fans of the other S6 (and Avengers) won't be left out, because there are the Official Samsung Marvel Avengers Galaxy S6 Cases to content with and without the need to shell out more money for a brand new handset. While these smartphone cases probably won't look as rad as the upcoming Iron Man Galaxy S6 Edge handset, they are your best bet if you are going to have your Avengers fix. Besides, at least the Official Samsung Marvel Avengers Galaxy S6 Cases are confirmed to sport designs of the four key superheroes, namely Captain America, Iron Man, Thor and the big green angry guy, from the movie Avengers: Age of Ultron.
All four smartphone cases share the same design features except for the graphics and colorway, and promised to be protect your beloved Galaxy S6 like the superheroes protecting the Earth from the scums of the galaxy while not sacrificing the device's slim and lightweight form. As with any good cases, it has the appropriate cut-outs for access to the ports and of course, the camera. Oh and one more thing; the case fully supports Qi wireless charging, which means it will allow your Qi-enabled smartphone to work with Qi-enable docks and accessories. Basically, it means it won't hinder the Qi functionality if your device has one.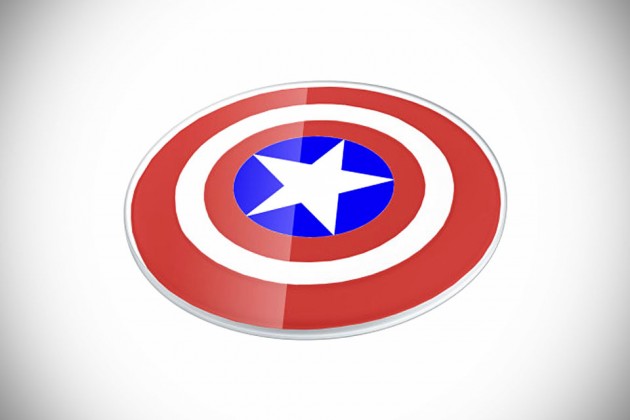 In case you want to get all fancy, there is also an Official Samsung Galaxy S6 / S6 Edge wireless charging pad designed to look like Cap's shield. The Official Samsung Marvel Avengers Galaxy S6 Cases are available for pre-order through UK's MobileFun website, priced at £34.99 (about US$54) each. As for the wireless charging pad, it will run you back at £44.99 (around US$70).
via Ubergizmo