The upcoming Star Wars is really a huge deal to Disney. How do you tell besides the obvious? Well, you know it when Star Wars merchandize transcends beyond toys and video games, and start popping up as commercial jet and the latest, as showerheads. Yup. You heard that right. Showerheads. Finally, fans can have their Star Wars fix even while showering and bathe in the galaxy far, far away style with two designs: Darth Vader and R2-D2. Made by showerhead innovator Oxygenics, both showerheads features anti-clog nozzles, 3 powerful (of course!) spray settings with patented Oxygenics technology, and 2 GPM flow rate.
Apart from the obvious design difference between Lord Vader and R2-D2, the two showerheads also differ in use: Darth Vader is a handheld sprayer, complete with a 6' long hose, while R2-D2 is a fixed showerhead, and Vader is larger too, at 6" diameter, as opposed R2's 4" diameter. Clearly, these showerheads are must-haves for fans, and if the fictional galaxy exists, they are sure to be in demand by Vader and the cute droid's worshippers.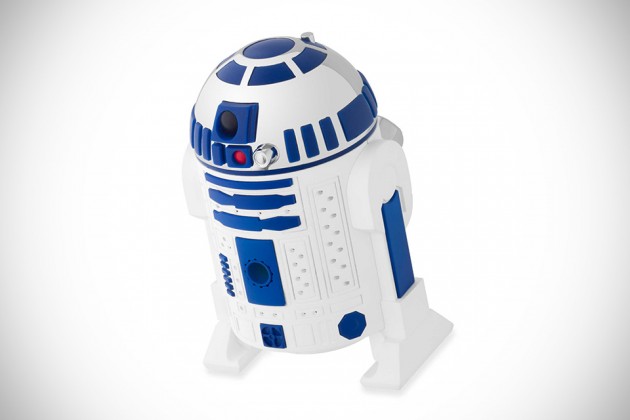 Though it is worthy to note that bathing in Vader's tears (or spits, depending on which shower mode you chose) will not bestow with unspeakable Force. Also, R2 won't making any cute noises, nor will it project holographic of Princess Leia pleading for help while you shower. Now for the real good news: you can actually acquire the Oxygenics Star Wars Showerhead from Bed, Bath & Beyond for $24.99 for the R2 version, or $29.99 for the Vader variety.