Standup paddleboard is one way to enjoy the beauty of a tranquil lake, but getting the board from home to your local lake is not easiest task, let alone bringing it overseas. However, creative homo sapiens have made it easier by going the inflatable route but then, there's the strenuous pumping to do that will drain out your energy to have fun. The solution? SipaBoards Air. SipaBoards Air is a self-inflating standup paddleboard outfitted with SipaAir compressor that will take the flat-out SipaBoards Air to the perfect pressure in just 5 minutes, saving you the muscle power for the real fun on the water. The pump is powered by a removable and rechargeable battery that's good for three inflations per 3-hour charge.
We have seen SipaBoards self-inflating board in action in the electric-powered variety and now, SipaBoards is serving up yet another for those who prefer to do without the aid of propulsion. The 132-inch (335 cm) inflatable watercraft comes in three designs to suit varying standup paddleboard experience. First, it's the All-Rounder that's geared towards leisure family fun and is suited for all ages and skill levels and then there's the lightweight Cruiser for those who prefer to paddle hard and fast. The streamlined shape of the Cruiser enables it to "cut through the chop" and go to wherever you arms can power you.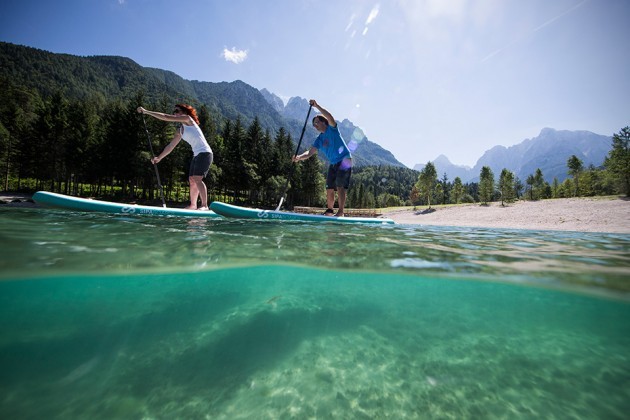 Finally, there's the Balance, a heavier board that's shaped for perfect stability and suitable for those who want to do yoga at the middle of a tranquil lake. Like the All-Rounder, Balance will also be good as a diving board. Regardless of the board you choose, it comes with a safety leash that can also double as a shoulder strap for carrying the board to the shore or the edge of the lake, so there's no need to fight the board – just lug it like a bag. Speaking of bag, each board comes supplied with a board bag which is designed to hold the deflated board, along with the three-piece carbon fiber paddle and fin, plus everything else you will need for a fun time on the water.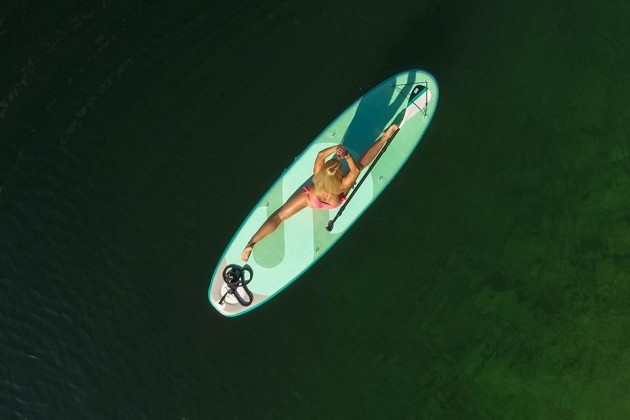 The bag features straps with large, soft pads for comfy carry on your shoulders and it condenses the equipment so it could be thrown into the car's trunk or slips under your bed. SipaBoards has yet again taken to Kickstarter to help kickstart the production. For a pledge of $890 or more (a significant discount over the eventual retail price of $1,390) you can secure yourself a unit for October 2016 delivery – if the campaign gets funded within the next 59 days.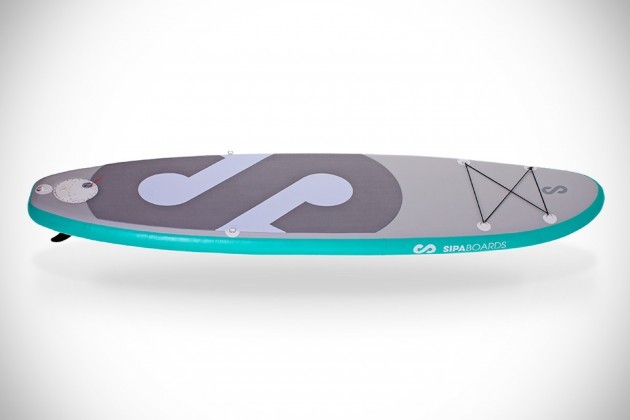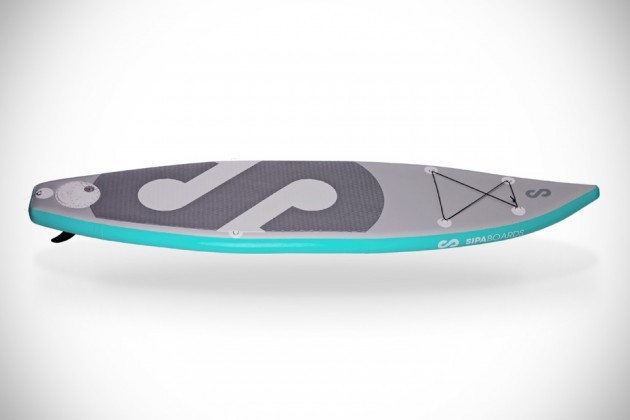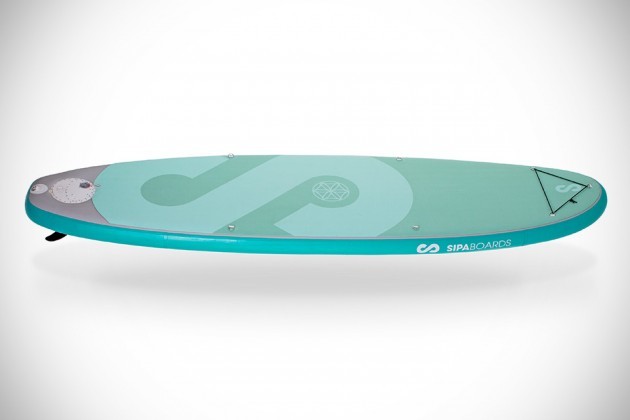 submitted via TIP US page.