making cocktails on casual basis won't hurt your wrist a bit, but it certainly won't hurt to have a beautiful and functional cocktail tools, such as this beautifully crafted Standard Spoon For Craft Cocktails at hand if you are, one) particular about the tools you use when creating your favorite concoctions, or two) find yourself making cocktails more often then you should. Standard Spoon is the upstart that is responsible for the bar spoon you see here. it has, like most bar spoons, an extended handle to facilitate mixing and layering of both alcoholic and non-alcoholic mixed drinks. there two versions available: the Standard Classic and the Spin. the Classic offers a weighted end and a slender and smooth design to ensure minimum friction when stirring and also ensure ease of insertion around ice.
the Spin, on the other hand, features a free-spinning section that allows for less, or at least the same, hand and wrist motion to achieve consistency of dilution when crafting two drinks simultaneously. both tools are of solid stainless steel material, polished to a fine finish and features Standard Spoon branding on the weighted end. classy and we don't just say it for the sake of saying it. we always find subtle branding elegant, as opposed to in-your-face branding (LV, you hearing this?). the images shown here are actual prototypes which does not reflect accurately what Standard Spoon has to offer. the Classic will be cast from a solid stainless steel and the resultant is a one-piece spoon without joints. the Spin is largely the same, but obviously, it will have fitted parts for the spinning section.
Standard Spoon has taken the Standard Spoon For Craft Cocktails to Kickstarter, seeking for your support to make it a reality. if all goes as planned, a 25 bucks pledge will score you a Classic, while 35 bucks will secure yourself a Spin. a pair, which includes a Classic and a Spin will set you back at $60. you have about 18 days to decide if you want to pledge allegiance to this beautiful cocktail tool.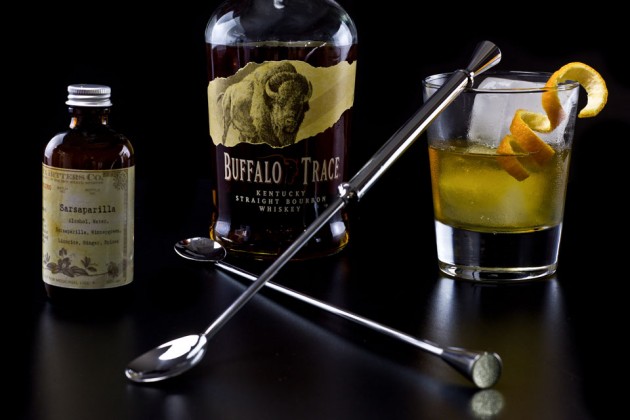 submitted via TIP US OFF page.