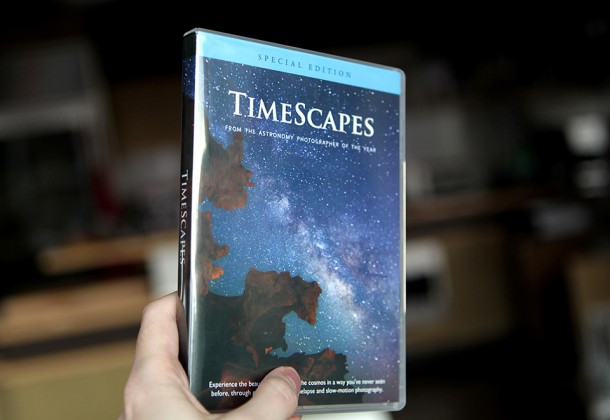 TimeScapes: The Movie | from US$99.95 | timescapes.org
we assume that only an elite few would have a 4K-ready home entertainment system setup in their homes. if you happen to be one of them (we want to be your friend!) and is stumped by the fact that there isn't any commercially available 4K content for you to enjoy your setup, then here's the good news for you: your wait for a 4K content to sample your system is officially over. say hi to Timescapes, the world's first 4K movie that your money can actually buy. directed by award-winning cinematographer and director Tom Lowe, the film is about the landscapes, people, and wildlife of the American South West, shot in amazing slow-motion and timelapse cinematography, over a span of two years. the film was shot with Red MX digital cinema camera, edited and color-graded at 4K resolution.
available in two editions, standard and special edition and a variety of resolutions, including the 'star' 4K (4,096 x 2,304 pixels) which itself is available in two forms: 21GB 4K Edition that comes with its own USB flash drive and 12-bit 4K Cineform that will be shipped preloaded in a hard drive due to its mega 140GB file size. for the less demanding videophiles, there are also the regular DVD and Blu-ray formats, a format that is optimized for 27-30-inch monitors with 2,560 x 1,440 resolution and a Retina HD Download with 2,880 x 1,620 pixels for MacBook Pro with Retina Display. 4K content is an extreme rarity for now, hence, if you want a copy of this in 4K resolution, then be prepared to shell out $99.95 for the standard 4K Edition and $299.95 for the 4K Cineform edition. check out the Timescapes trailer after the break.
Timescapes via CNET