fitness band or watch that doesn't track your heart rate don't quite make it as the perfect fitness monitor, do they? and when we say 'track heart rate', we don't mean strapping a cumbersome, sweat-absorbing contraption to your chest – we meant doing it right off the wrist and that's precisely what the TomTom Runner Cardio GPS Sport Watch has to offer. the watch lets you choose from a selection of intensity zones ranging from light run to full out sprint to match your training goals and along the way, you will also receive real-time alerts on whether you need to pick up your paces or slow down, so that your run will be consistent. just think of the watch as a personal running coach that follows through your run and constantly reminding you of your on-the-run performance.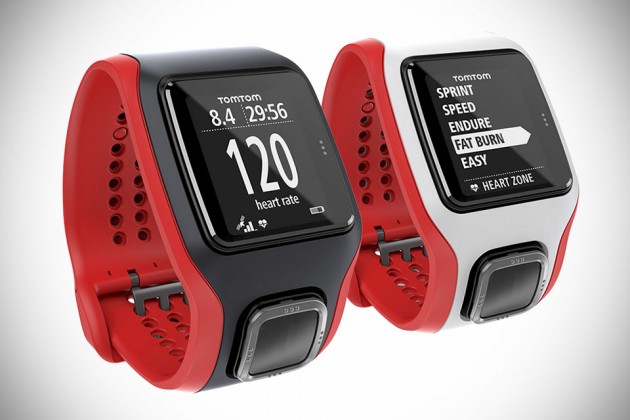 the watch's large impact and scratch-resistance display allows you to easily see real-time running information such as the distance, time, pace, speed, as well as calories burnt and when you are done, it can automatically upload your running data to popular running sites of your choosing. another interesting feature is the performance comparison. the watch can pull up your past performances, presumably the best of the past, and you can kind of race against yourself – much like in racing games where you do time attacks and have one of your best result ghosting along. the device sports only one large button, located just at the start of the wristband, allow ease of access to the information you need as oppose to fumbling for regular, but tiny buttons.
other highlights include GPS and GLONASS to quickly and accurately pinpoint location, waterproof to 165 feet (50 meters), Bluetooth Smart (aka Bluetooth LE), and a rechargeable battery that lasts up to 8 hours per charge. the TomTom Runner Cardio GPS Sport Watch is available for pre-order and priced at $269.99. there is also a Multi-Sport Cardio sport watch that covers both cycling and swimming, in addition to running, going for $299.99 – if iron man training is what you are up to.