Fans of Batman, specifically Tim Burton's, who have Bruce Wayne kind of wealth may want to check out this super limited Batman x Kross Studio 1989 Batmobile Desk Clock.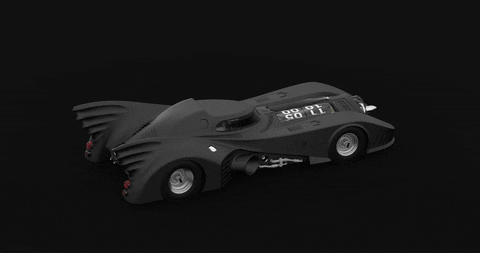 Created by the Switzerland-based design studio in collaboration with Warner Bros., the Batman x Kross Studio 1989 Batmobile Desk Clock is an exquisite, first-of-its-kind tabletop timepiece modeled after the 1989 Batman movie directed by Tim Burton.
Make no mistake. This is not a model of the 1989 Batmobile with any old clock stuck inside; the clock within is custom-made to the shape of the 1989 Cape Crusader's crime fighting vehicle.
It took months of R&D to finally arrive at this masterpiece with 512 components which include 115 for the bodywork and 397 for the movement.
Even more alluring this to both Bat's fans and timepiece connoisseurs alike is, it is a mechanical timepiece, wind manually and it touts a three-barrel setup to achieve an impressive 30 days power reserve.
The clock comes with a Batman logo key in satin-finished and mirror-polished steel for winding the clock and setting the time.
Time is read from the hood of the vehicle, where hours and minutes are presented horizontally by two cylinders.
A vertical regulator, which can be seen through through the turbine at the front of the car. The vertical regular ticks at 3 Hz, assuring precise movement.
Only 100 numbered pieces are available, each going for a Bruce Wayne-worthy price of US$29,900. Buyers are able to choose the desired number, provided the number is still available. At the time of this post, only 9 units remain available. So, if you want one, you have to act on it fast.
Images: Kross Studio.
Source: Technabob.