if you love working out of your local cafe, you will know the pros and cons. the pros are obvious; like free-loading on the cafe's electricity for your laptop, quick access to your much needed caffeinated drinks and such. as for cons, it will be constant stares by other guests who can't find a table, plus stares from the local manager who only wish he could kick you out, and somebody tripping over your large backpack. speaking of which, you have to admit space is a valuable thing in today's cafe and the last thing you want is to have someone tripping over your bag's straps and stuff. that will kind of highlight your presence to everyone (and a good reason for you to leave, which you don't want to). the solution? the Cargo Works 15-inch MacBook Module Sleeve.
it is a compact sleeve designed to fit your 15″ MacBook Pro or Pro with Retina display and it has three additional, generously-sized front pockets for your iPad, iPhone, plus some small EDC. in short, it is as lean as you can get for Apple users without the bulk or sacrificing storage space. made of 900 denier polyester canvas, the sleeve has a neoprene lining on the inside, military-grade nylon webbing and rounds up with the ever-reliable YKK zippers. the whole setup looks a little 'tactical' in nature, except that it doesn't have the word 'tactical' or 'SWAT' splash across it, but you know it is and you will also know that it compliments your modern Apple gadgets. what it lacks is some serious MOLLE for that extra military touch, well, if you are into that sort of thing. the Cargo Works 15-inch MacBook Module Sleeve can be yours for $59.90, available from Cargo Works web store.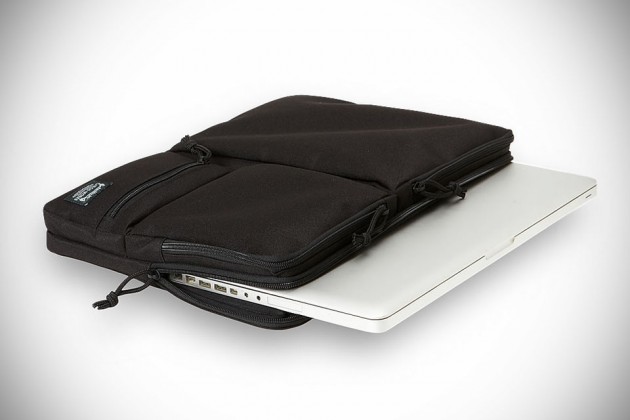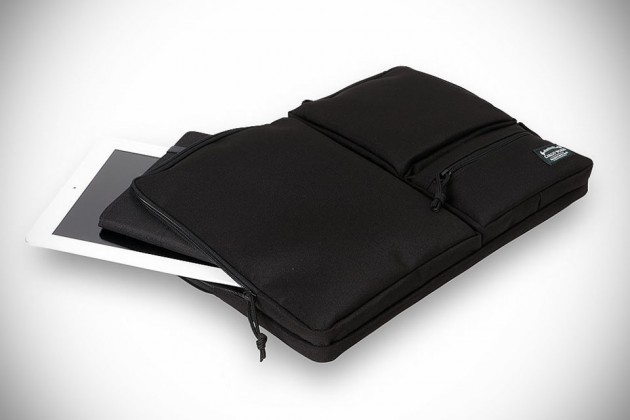 submitted via TIP US page.