Duffel bag can take in a lot of stuff and yet, it is not awkwardly huge and therefore, it not surprising that duffel is a bag of choice of many road warriors. However, duffel bags are often not quite as stylish and hardly can be described as 'classy'. That's not to say it should sacrifice functionality for style; it's just plain hard to find one that fills both shoes. Fortunately for the lot who seeks both functionality and style with a dose of class elegance, the Classic Leather Duffel Bag by Chivote is here to fulfil their needs and wants.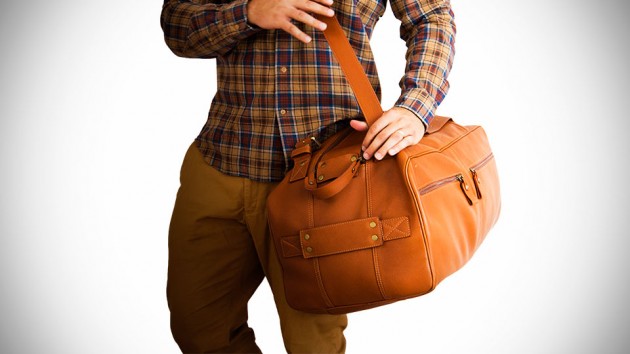 The most notable thing about Chivote's iteration is its double stitched, all leather construction, handmade from Italian leather – right down to its carrying handle and wide, adjustable carrying strap. In addition, it is design in such a way that it allows four ways of carrying, including over-the-shoulder, on the back as a backpack, messenger-style and as a grab-and-go handbag. This luxury car-inspired duffel boasts a double zipper that opens up to a spacious interior that can swallow just about anything you need for the road, while maintaining a physical size compact enough to get onto airplane (it measures 33 x 50 x 23 cm or 13 x 19.6 x 9 inches).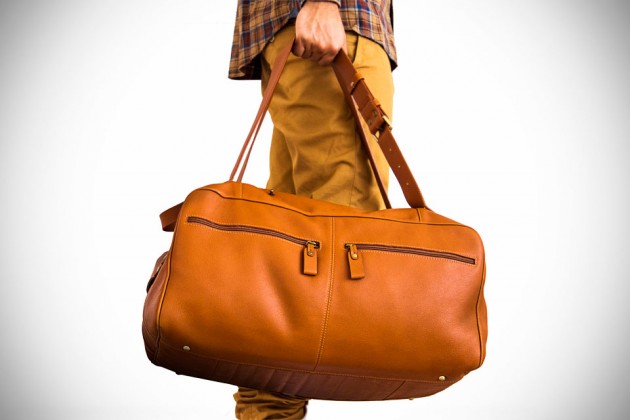 And on its clean, uncluttered exterior, you will find a pair of zipper pockets that offer quick access to your EDC, as well as a side handle for an alternate way of handling it. From afar, this Classic Leather Duffel looks like a blown up washbag, which looks kind of cute. Attention to detail is pretty astounding, with attention paid right down to the belly of the bag that sports modern lines that reminds us of the seat of a luxury sports car.
Fancy one? Chivote's Classic Leather Duffel Bag can be pre-ordered in the next 27 days or so, via Kickstarter for $279, or $299, if you are slow to act. Delivery is expected to happen in October 2015.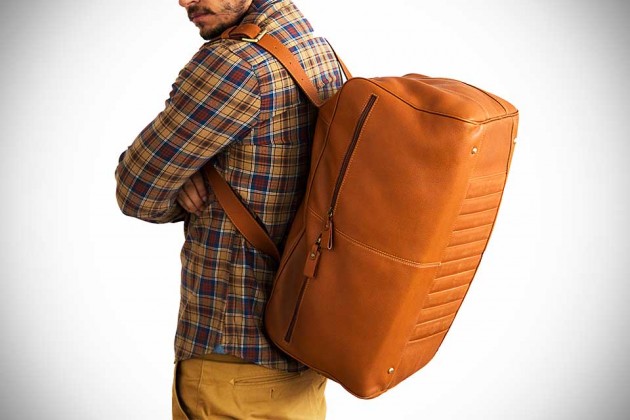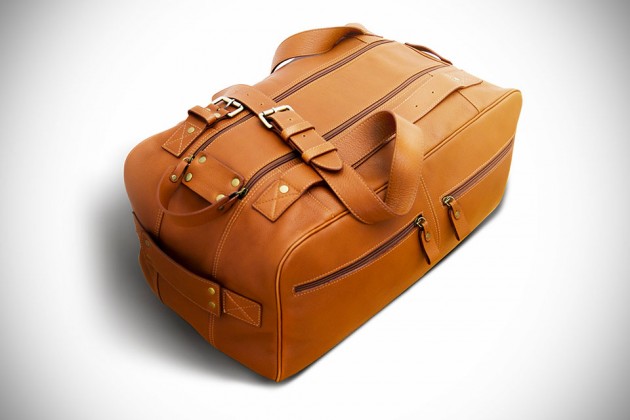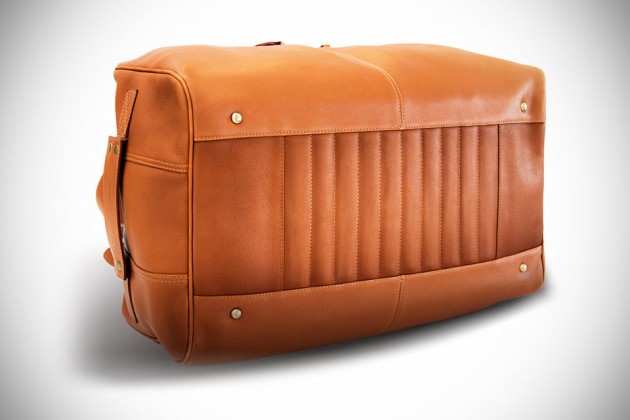 submitted via TIP US page.