The idea behind the app-enabled candle is, you need not burn your hand trying to light a candle at an awkward angle. But if you prefer not to go the high-tech route, Dissim might be the next best solution.
Dissim is not just an any old how lighter. It is the world's first lighter that you can use upright as well as inverted. It is unconventional as far as lighter goes.
The angled flame port, coupled with the patent-pending circle grip, allows for it to be lighted when inverted with ease and without burning your hand.
Featuring a sturdy cast metal construction, Dissim Inverted Lighter is refillable via a conveniently located refill valve and further features a fuel window for checking in on the fuel level and flame adjustment wheel.
You can pick up the Dissim Inverted Lighter from Kickstarter as a pre-order for $24 a piece, or $35 – if you want it with the super sleek pouch case.
The campaign is funded and so, if everything goes as planned, you should be receiving the lighter sometime in August 2020.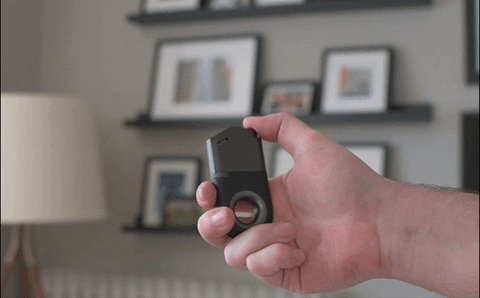 All images courtesy of Dissim.