Wallet, like attire and hairstyle choice, speaks of one's character and level of 'stylishness' and so, if you don't want to be looking like you have lived in a cave for the entire life, then picking up a cool wallet seems like a good place to start. That said, here's a super cool wallet from My Wood Wallets, handcrafted out of wood that would no doubt up your game in 'who's cooler?' arena. You know what's the best part about these wood wallets? Individuality and personalization. Individuality, because no two woods are the same and being wood, you have the freedom to request for personalized engraving with whatever you have in mind.
My Wood Wallets also makes wood cigarette cases and business card holders out of its home-based factory in Chiang Mai, Thailand – all suitable for engraving. You can choose from some ready-engraved examples like Stormtrooper, Yoda, Boba Fett, Millennium Falcon, Han Solo, Darth Vader, BB-8, Game of Thrones' House Targaryen and House Stark – just to name a few, or like we have said, request your own engraving on any of My Wood Wallets' wood crafts. Prices for wood wallets start at $27 and no, we are not an affiliate (though we wish we were); we just thought they are pretty damn cool and hence, this post.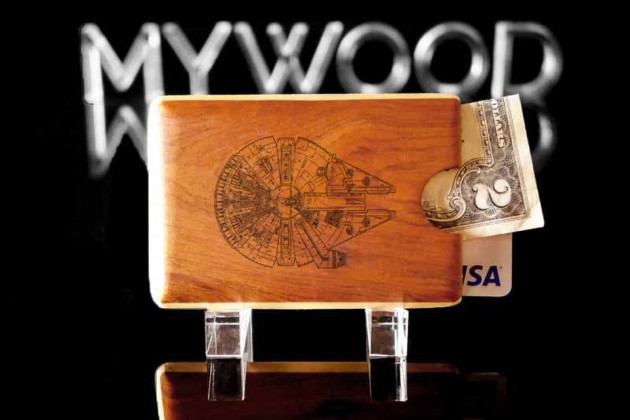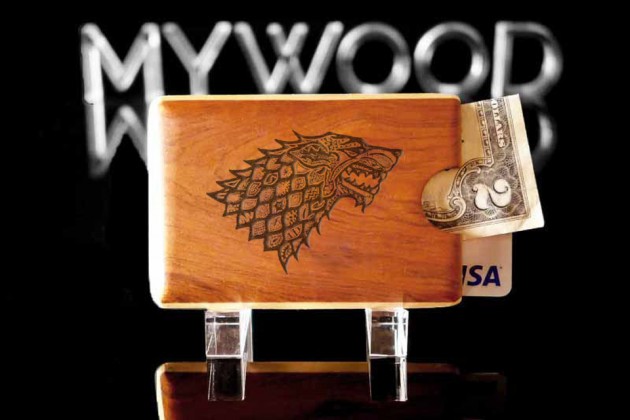 submitted via TIP US page.