Beer connoisseurs accept nothing but craft beers, well mostly, but the truth is, not everyone has time to hit up their local watering holes for a pint or two on regularly basis and therefore, the next best thing for their booze fix would be those off-the-shelf bottled or canned booze. Another option is to craft your own beer at home, but why would you do that if you can turn 'sub-par' bottled and canned beer into craft quality brew? As magical as it may sounds, that's exactly what Fizzics will do and the real kicker here is, it can do that magic anywhere, anytime.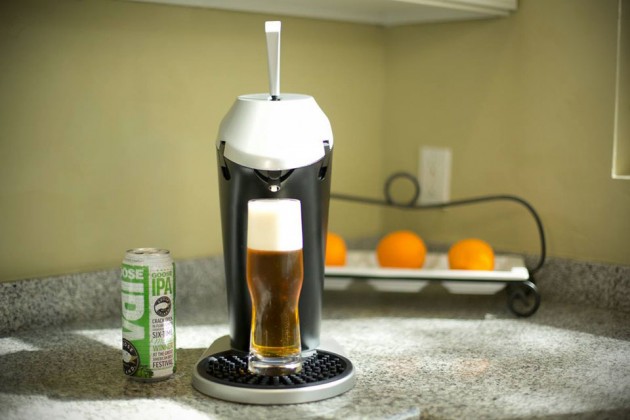 This beer tap-like gadget, conceived by a group of beer geeks, is powered by four standard AA batteries and uses "highly complex, patent-pending fluid and gas technology to enhance the flavor and taste of the beer." The result is consistent carbonation and a dense, smooth and long-lasting head. The head, as they says, is the key element to the whole beer drinking experience. And it is super simple to use that you probably could do it drunk (note: not that you should).
All you have to do is to place a full bottle or canned beer (opened, of course) inside the beer tap-like machine, insert an integrated tube in the beer and close the top. When closed, it creates an airtight environment upon which the beer will be pressurized and ready to be tapped. Tilting forward the tap found on the top of the machine pours the beer and when the mug is filled to say, three quarter of the way, you flip the tap backward to introduce the head.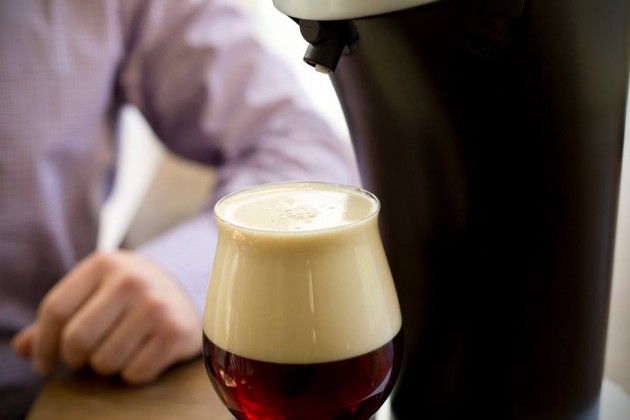 Fizzics is designed to accommodate all standard bottled and canned boozes, and the final production model can even swallow a 64oz growler. However, to fully enjoy the fruit of the labor, the beer you use should be cold. Fizzics concluded a successfully funded crowdfunding campaign on Indiegogo on July 4, 2015, but fret not if you missed it, cos' it is still available for pre-order under Indiegogo's In-Demand program where you will be able to secure yourself one for October delivery for $129. Continue reading for a product pitch video to learn more.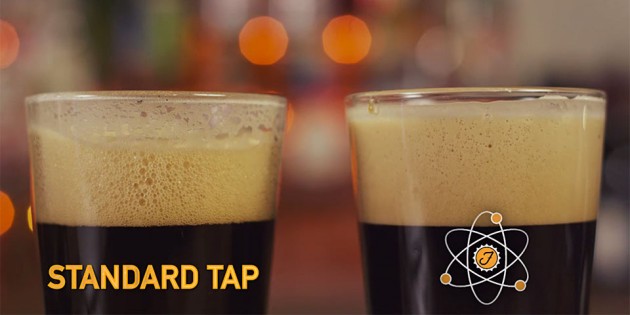 submitted via TIP US page.