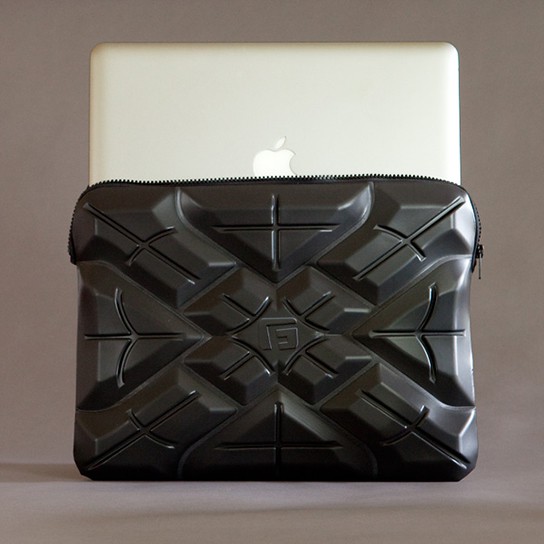 (credit: G-FORM) G-FORM Extreme Sleeve for Laptops | from US$69.95 | g-form.com
would you drop your MacBook Pro from a 20-foot balcony if you are confident that it is well protected? of course, no one in the right mind would that but apparently, the folks at G-FORM would – just to show you how tough their latest sleeve, the Extreme Sleeve for Laptops is. G-FORM is a specialist in extreme sports padding and it has taken their shock and protection know-how to the world of gadgets.
using the Reactive Protection Technology (or RPT), the G-FORM Extreme Sleeve "offers consistent, repeated impact absorption for dependable performance" that hardens in impact, much like the DEFLEXION textile that we featured last year. constructed from soft, flexible, lightweight, water resistant material, this futuristic look laptop sleeve is designed for 11-inch, 13-inch, as well as 15-inch laptop.
slated to be release on May 31, the G-FORM Extreme Sleeve for Laptops are available for pre-order from G-FORM website. available in a choice of either Yellow or Black with price starting from $69.95 for the 11-inch version and $79.95 for the 13- and 15-inch version.